'Hyundai-Kia is becoming a global car superpower to match Toyota and VW'
Hyundai-Kia have dramatically improved in the last few decades and look set to become one of the motoring giants, says Mike Rutherford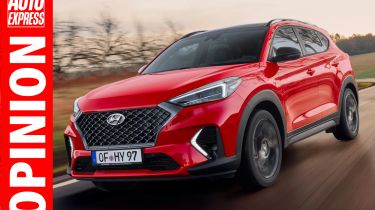 Japan massively changed the car game between the sixties and the eighties. China will bust out of its 10-million-square-kilometre 'local' patch to perform on the world stage proper from 2020 to 2050. 
But if you're looking for the nation that's rocked the car design/manufacturing/retail scene more than any other between the nineties and today, look at The Land of Morning Calm: South Korea.
• Hyundai and Kia plan to up their game even further
When, in 1987, I first parachuted into the country, which is about the size of Scotland, it was rebuilding after the triple trauma of the Japanese occupation, the Korean War and the assassination of its president. South Korea wasn't just rough around the edges during my first visit. It was rough all over, apart from where the 1988 Olympic venues were being built. 
Back then, South Korean cars were as pretty as Mike Tyson, funnier than Jim Carrey and nastier than a Liam Neeson character. And Hyundai's Ulsan plant, which was tasked with building most of them, had machine guns on its perimeter walls. Honest.
To say that the Korean car industry has changed since 1987 is the automotive understatement of the century. I've subsequently visited the place dozens of times and have witnessed Hyundai-Kia become a global top-five manufacturer, while South Korea has made it as a world top-five car-making country.
Hyundai-Kia has run out of land, citizens and self-generated energy to expand on home soil, so now builds most of its cars abroad, thereby putting itself on course to catch and overtake imploding GM and troubled Renault-Nissan as world number three behind Toyota-Lexus and the VW Group.
South Korean vehicles have morphed from comedic, cosmetically challenged, not fit for purpose and unpredictable, to serious, often handsome, world-class and highly reliable. Its industry has transformed from shy, naive and almost apologetic, to credible, highly capable and confident. And little sister Genesis is threatening to become Korea's Jaguar, while the launch of a fourth brand, one to rival Land Rover, is being mulled over. Alternatively, it may be quicker and cheaper for the cash-rich Hyundai-Kia-Genesis empire to buy skint, Coventry-based JLR. 
It's not until 2019 that Hyundai-Kia has felt it's truly arrived on the world stage, able and willing to beat the strongest European and Japanese rivals, plus the weaker Americans. That's why World Car Awards/World Car of the Year jurors were summoned to Seoul to see and drive the all-new petrol, hybrid, hydrogen and pure-electric vehicles in the pipeline for overseas buyers.
Why now? Hyundai-Kia told me days ago in Korea that it's taken this long – about a third of a century – to get its products for international buyers absolutely spot on. The cars are now as good as, if not better than, those from Japan, Germany and Britain, the argument goes. Deep down, the likes of Nissan, Volkswagen and Vauxhall know this to be true.
The Koreans, Japanese, Germans and Brits are the statistical favourites to grab most or all of the gongs at the World Car Awards ceremony in New York on 17 April. And, since these are the most talented car-producers on Earth, that's the way it should be, right?
Partnership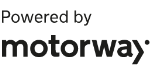 Need to sell your car?
Find your best offer from over 5,000+ dealers. It's that easy.
Do you agree with Mike? Let us know in the comments below and click here to read his previous columns...