Hyundai reveals new Ioniq electric car sub-brand
The Ioniq sub-brands's first all-electric model will be the Ioniq 5 - a production version of the 45 concept
Hyundai has announced that it intends to launch a new pure-electric sub-brand called Ioniq - and that it will introduce it less than a year from now, with a production version of the 45 concept.
The Korean manufacturer says that Ioniq will offer a "connected lifestyle experience" - which means that it will offer a higher degree of integration with smartphones and smart devices than conventional Hyundais. It's likely that the company's engineers will use Ioniq to roll out always-on technology, allowing cars to be updated over the air and other areas of Hyundai's business to offer features and services on an ongoing basis.
Hyundai has taken the unusual step of already confirming a launch date for the first model, and a naming pattern for Ioniq in general. The first car will be the Ioniq 5, a mid-sized SUV that will be, in effect, the production version of the retro-themed 45 concept that was one of the hits of last year's Frankfurt Motor Show. It will make its debut in the first few months of 2021.
The second car, due in 2022, will be called Ioniq 6. It is also a production version of a well-received concept - the Prophecy saloon, which Hyundai previewed earlier this year. Then in 2024 the company will launch a larger SUV, called Ioniq 7; it has given a sneak preview of this model in the images released to accompany the announcement.
All three of these models will sit on a new dedicated EV platform, called E-GMP (Electric Global Modular Platform). Hyundai has not issued any details on battery sizes or the technology involved, beyond claiming that E-GMP will "enable fast charging capability and plentiful driving range". The company says that having a bespoke EV platform will allow a more radical rethink on the car's cabin, with greater seat adjustment and a slide-out drawer instead of a regular glovebox.
Hyundai has already stated that further models will be added to the line-up - and the choice of 5 as a starting point would indicate that a number of smaller vehicles could feature in the second half of the decade.
Auto Express understands that Ioniq will not become a standalone marque, as Hyundai has done with its premium sub-brand, Genesis. As such, Ioniq models will be sold alongside conventionally powered Hyundais, perhaps in a designated area of a dealer showroom.
The existing Ioniq model, which is available as a hybrid, a plug-in hybrid and an EV, will not fall under the umbrella of the new sub-brand. It's therefore expected to be dropped from the line-up when the current generation runs out in about 2022. However, Hyundai will continue to sell electric versions of some of its regular models - notably the Kona Electric - alongside the more bespoke Ioniq creations.
In addition to being more integrated into their owners' lifestyles, Ioniq models may well be, in the longer term, at the sharp end of Hyundai's push to become a 'mobility provider' - although it's believed that the current coronavirus pandemic has set back the rollout of smartphone-based car sharing by as much as a decade.
Partnership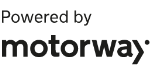 Need to sell your car?
Find your best offer from over 5,000+ dealers. It's that easy.
Read our full review of the Hyundai Kona Electric right here...