Hyundai Motor Group details dedicated electric car platform
Hyundai has released a detailed specification for its new E-GMP architecture, which will underpin 23 new electric cars by 2025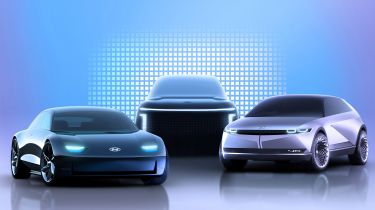 The Hyundai Motor Group has officially unwrapped its new E-GMP electric vehicle architecture. The firm hopes the dedicated platform, which will underpin 25 all-new EVs by 2025, will help it sell one million electric vehicles in the next five years. 
Hyundai's new platform will be gradually rolled out, appearing first beneath the Hyundai Ioniq 5 SUV in 2021. It'll be followed by Kia's upcoming electric crossover, then two additional EVs under Hyundia's Ioniq sub-brand by 2024 have also been confirmed. 
Like Volkswagen's MEB platform, Hyundai's E-GMP architecture is modular, which means it can be used across a broad range of vehicle segments. As well as a spate of SUVs and crossovers, the platform will also underpin a production version of the Hyundai Prophecy saloon concept in 2022.
Hyundai says that the battery pack has been mounted low down in the chassis for better weight distribution, while the rear axle can also accommodate a five-link suspension system. Rear-wheel drive will be the default setup, although buyers will also be able to spec all-wheel drive. 
The battery pack itself will be the most power-dense unit the Hyundai Group has ever created, with an energy density 10 per cent greater than that of its current electric vehicles. To eke out as much range as possible, four-wheel drive versions of the platform will also feature a setting which disengages the front motor under low-stress cruising conditions.
Final performance and range figures for the platform are yet to be confirmed, but Hyundai currently estimates that E-GMP will provide up to 500km (around 310 miles) of range. The platform also supports both 400V and 800V charging capability, allowing the battery to recoup an 80 per cent charge in just 18 minutes.
Unlike Hyundai's current electric cars, its upcoming E-GMP models will also feature two-way charging, allowing owners to use the electricity stored in their cars to power electrical appliances, machinery and even their homes. 
The vehicle-to-load system can supply either 110V or 220V (depending on the appliance), at a power output of 3.5kW. Hyundai says that's enough to operate a mid-sized air conditioner or a 55-inch television for 24 hours.
Hot N-branded EVs likely to follow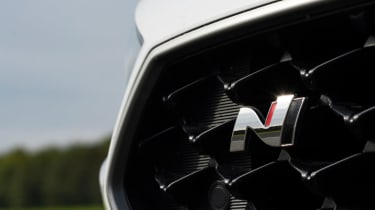 Hyundai's E-GMP architecture will also deliver a shot of excitement in the eyes of performance car fans, as the brand confirmed that it offers the potential for high performance EVs with "up to 600bhp".
The news of possible rivals to hot EVs from Tesla and BMW was confirmed by Hyundai Group R&D boss Albert Bierman, speaking at the announcement of the E-GMP platform. "This is a very substantial high-performance platform," said Biermann. "There will be interesting high-performance applications, that's why we decided on rear-wheel drive." Asked specifically whether there would be a Hyundai N model, Biermann said, "It's not fully confirmed, but very much likely."
While specifics are scarce, the modular nature of E-GMP would give Hyundai the option of producing a range of high performance models across several segments. While a high performance SUV is likely, lower, more purposeful models can't be ruled out either.
Partnership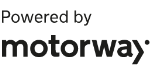 Need to sell your car?
Find your best offer from over 5,000+ dealers. It's that easy.
Biermann also confirmed that Hyundai would make its new E-GMP platform available to competitors. "If one of our competitors wants to have our platform, we're open to discussing collaboration."
Do you think Hyundai's new E-GMP platform has what it takes to rival Volkswagen MEB system? Let us know in the comments section below…