"Hyundai wiped the floor with the opposition at the 2021 New Car Awards"
Mike Rutherford is impressed with just how far Hyundai has come in the last 10 years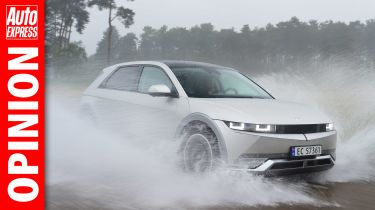 What a difference a decade makes in this brave new automotive world. If, 10 years or so ago, someone predicted that humble Hyundai would beat Audi, Jaguar, Volvo and other prestigious car firms in terms of class-leading, world-beating showroom products for 2021, he or she would have been written off as a naively bonkers automotive amateur.
How could a newbie company from a tiny, late-starting car-producing country in Far East Asia possibly catch up with and overtake highly respected, veteran, Far West car manufacturers, who pretty much knew it all – or so they thought – operating out of their long-established HQs and factories?
But, Hyundai did exactly that: it has just surpassed Audi, Jag and Volvo. The South Korean outfit had the temerity to take on the German giant, England's favourite, and Sweden's safe-bet stalwart – never mind countless other, allegedly 'better' makers in more established car-building nations. And it beat them all.
The Auto Express New Car Awards provide the proof. Of the 20-plus class categories, Audi, Jag, and Volvo won none. Meanwhile, the upstart that is Hyundai grabbed five. Enough said? Er, not quite, because the Seoul-based designer and producer of petrol, diesel, hybrid, LPG, pure-electric and hydrogen cars (plus other mobility contraptions that work in the air and on water) also picked up the big one – the overall Auto Express Car of the Year title.
To put this into context, it's the equivalent of Korea's football team thrashing Brazil in the World Cup Final; a Korean 'bullet' taxi driver going quicker than Lewis Hamilton; a South Korean flyweight boxer knocking out Tyson Fury, who's circa 2.5 times heavier. 
Not that Hyundai was the only underdog to bark at, bite, beat and eat its run-of-the-mill and premium rivals at the Awards. From the Czech Republic, Skoda (with two class wins, one more than the bigger – but not better – Volkswagen brand) was another over-achieving star of the show. Italy (Fiat) and Spain (SEAT) each grabbed a category win. Even stronger was France – thanks partly to resurgent Renault and sporty sister, Alpine.
As is often the case, England punched above its weight courtesy of Bentley, MINI and Land Rover. But, like Audi, Porsche came nowhere in the Awards, BMW scraped in with just one class win, and Mercedes was the best of the Germans with three.
American cars were conspicuous by their absence, while Japan was saved by Toyota's Yaris. Without this runabout-cum-pocket-rocket, 2021 could have been unrewarding for the Japanese car business. Not so for neighbouring Korea, which is barely warming up, given that it was war-torn more recently, so started in the car game far later than Japan.
There's no denying it: Hyundai wiped the floor with the opposition at the New Car Awards. And with the deluge of intriguing new products coming from its sister firms, Hyundai-Kia-Genesis could be even stronger when battling for our prizes next year.
If Britain, Germany, Japan, USA and other leading car-producing nations aren't yet very afraid of the growing threat from Korea, they bloody well should be.
Partnership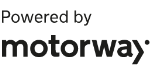 Need to sell your car?
Find your best offer from over 5,000+ dealers. It's that easy.
Click here to read our latest review on the all-electric Hyundai Ioniq 5...