Testing the UK's EV charging station network in a Hyundai Kona
Does the UK's electric car charging network make long distance travelling viable? We drive a Hyundai Kona EV in an endurance rally to see
Range anxiety: a subject so taboo, it continues to dissuade buyers from even considering an EV as their next new car purchase. But with many mainstream manufacturers now offering at least one fully electric vehicle as part of their line-up, has the tipping point finally arrived? Can the average motorist live with an EV and, crucially, can an electric powertrain rival a petrol or diesel engine when you want to cover mega miles?
To find out, we put the Hyundai Kona – crowned Affordable Electric Car of the Year at the Auto Express New Car Awards 2018 – to the toughest test of all: an endurance rally across the length and breadth of Britain. Our aim? To cover as many miles as possible in 12 hours, charging as we went.
Our journey began at Waddesdon Manor in Buckinghamshire at 8pm on a sunny late summer evening. The rally would take place overnight, when the roads were quieter and the charging infrastructure was less pressured. Conditions were perfect, with no rain forecast and a temperature low of around 13 degrees Celsius. Yet there was no hiding our trepidation over what lay ahead. With no fixed route, it was up to us where we went – and we had nothing but an iPad and a small picnic hamper to comfort us. 
The tablet was loaded with a detailed map of the UK, along with various checkpoints highlighted in red, yellow and blue, with those further away winning us more points. Other checkpoints held specific challenges – including photo opportunities and bonus trivia rounds – but we planned to ignore these, because maximum mileage was our goal.
After photographer Otis had snapped some detail shots of the car, we set the sat-nav for Birmingham. Hyundai claims the Kona will do around 300 miles on a full charge and, with a predicted range of 275 miles showing on the trip, it was clear the 100-mile jaunt north wasn't going to trouble our all-electric SUV.
We'd decided that sticking to the motorways and lowering our average speed would give us the greatest chance of walking away with the win. Sure enough, as we pulled into the city after just over two hours, the car's computer appeared to agree; we'd lost only 90 miles of anticipated range. 
By harnessing the Hyundai's clever paddle-controlled regenerative braking system, we were using no power whatsoever on the steeper descents. In fact, on the approach to roundabouts and junctions we were actually generating electricity – helping our chances of making it as far as our next destination, Manchester, without the need to top up the batteries.
Ticking off Birmingham's Chamberlain Clock tower from the list of checkpoints, it was on to the next stop. Without traffic, we'd worked out we could make it to the Imperial War Museum on the south bank of the River Irwell in under two hours. Again, our destination was around 100 miles away and the route almost entirely on the motorway. What we hadn't factored in, however, was a series of night closures part way up the M6. We diverted before the jam backed up, but the rerouting cost us time, and considerably lowered our average speed. Furthermore, we'd missed a key checkpoint at Keele Services in Staffordshire.
Partnership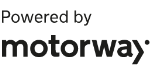 Need to sell your car?
Find your best offer from over 5,000+ dealers. It's that easy.
Luckily, the diversion didn't cause too much distress; momentum was key, and racking up miles was preferable to sitting still. As the bright lights of Manchester came into view, things were looking up, with 105 miles of range remaining.
The biggest challenges lay ahead, however. We had to decide whether we should head straight back south and perform the same reroute we had just a couple of hours earlier, or shoot east through the Peak District – which, given the time of night, we figured should be clear and traffic free.
For variety's sake, we chose to peel right and head for Sheffield. We'd calculated that a stop at Woodall Services on the M1 south east of the city was well within our reach if the Kona's trip computer was to be believed. We'd had no trouble so far, and pressed on – at a steady 50mph, of course.
There were times when we wondered whether we'd underestimated our route choice; the Peak District was pitch black and the elevation at the summit of Snake Pass was unlike anything we'd yet encountered. The predicted range started to drop. But what goes up must come down…
• Can plug-in cars still be fun?
This is perhaps where the Kona impressed most. In our moment of need, the electric SUV refused to be beaten. By using those steering wheel-mounted paddle shifters, we were able to brake the car progressively, retaining charge with remarkable efficiency. What we'd lost on the way up, we'd managed to maintain on the way back down.
Remarkably, we'd covered a scarcely believable 285 miles when we pulled up to our first Ecotricity charge point at Woodall. Before we started we'd been given a smartphone loaded with the necessary charge apps, so logging on and signing in was a breeze. 
Once we'd inputted our credit card details, the electricity started to flow. The Kona's charge port turned green, and we headed inside for some much-needed coffee. Handily, the Ecotricity app allows drivers to keep an eye on progress as they and their passengers make use of the facilities. However, after five minutes our phone was suggesting no power had been delivered at all; while the charge time was falling, no energy was being transferred. Worried that we were wasting time as our car refused to charge, we hurriedly headed outside to find our fate.
Frustratingly, our fears were realised when a glance at the plug socket showed the charge light had gone out. While we'd wasted only 10 minutes, with no on-screen explanation we had no idea whether it was our wrongdoing, the car's, or indeed a faulty charge point.
Determined to give it another go, we opened the app and resubmitted our card details. Again, the process appeared to work, before dropping out three minutes later. We switched to the other stand available, only for the same problem to occur. Feeling desperate, and with only a few miles of range added, we had no choice but to head south for the next service station.
After yet another failed charge at Tibshelf, we finally managed to rig up the Kona to another unit in the same car park. This one thankfully worked, and we watched the energy flow steadily into the 64kWh batteries. 
Hyundai claims the Kona EV will charge to 80 per cent in around 45 minutes, but with so much time wasted and the sun rising, we opted to pull the plug early. After a few minutes' sleep, we set off with just enough range to make it back to Waddesdon without running dry.
We crossed the finish line at 8am with 401.5 miles on the clock. Our car had been faultless, feeling refined, comfortable and well appointed throughout the trip. Auto Express's decision to declare the Kona EV its Affordable Electric Car of the Year in July was more than validated. Yet following our charge experience, we inevitably pondered how different it would have been in a conventional petrol or diesel car.
Not only is the public infrastructure for these vehicles more advanced, but the ability to instantly tell if fuel is flowing from the nozzle also makes refuelling a simple process. And if all else fails, there's always an attendant behind the service station desk to help. Had we had even fewer miles left on the range read-out, we'd have been up the creek without a paddle.
The fact remains, if you can reliably charge at home or work, there is no reason to shy away from buying a full EV. However, our journey proved it's impossible to rely on the UK's current public charge point network, even if it is growing fast. Until you can comfortably and consistently 'plug and play' at motorway services, a filling station or shopping centre, the long-distance electric car remains a prospect not without limitations.
For more automotive features, take a look at our dedicated features page...