Best road atlas 2021
A traditional road map still has its place, and we rate the best of the bunch
Despite the rise of sat-navs and apps, many drivers still prefer to use paper maps which can't go wrong or misdirect you. They are also great for seeing the bigger picture ahead of a trip.
The best sizes are A4 or A3, and the bigger options usually work out cheaper per page. But of course the bigger you buy, the more room they take up in storage. A larger scale gives more detail but means more pages and weight.
In general, spiral-bound maps are easier to use since they fold flat, although they're often not as robust as perfect-bound versions. So which atlas will put you on the right road? 
How we tested them 
We checked for up-to-date mapping by searching for three proposed road projects and then whether or not four small hamlets from around Britain were shown. All were expected to show the London Congestion Charge and Ultra Low Emissions Zone (ULEZ), with extra marks awarded for useful info such as major town approach roads, town and city mapping, air and sea port layouts, restricted motorway junctions, route planners and tourist information. 
We preferred large scales with more detail, but this was balanced against value, worked out per A4 page (A3 pro-rata). And atlases that listed speed cameras were a plus; even better if they included the limit. We liked clear motorway junctions, with restricted ones listed separately. 
Reviews
A-Z Great Britain and N.Ireland Super Scale 2022
Price: £14.99
Size/scale: A3/2.5mpi
Rating: 5 stars
At 2.5mpi (miles per inch) the A-Z was certainly super scale and easy to read. All motorway junctions were shown in detail and it had the most air and sea port plans (11 and eight respectively). A total of 70 town plans wasn't quite as many as the Collins, and it only offered three urban approach roads. 
Unlike rivals, it had all our small locations and new roads. The ULEZ was shown clearly and with plenty of information, but the revised area – due this month – wasn't mentioned. There's not much for the tourist, with only three pages of places of interest complete with contact details and postcodes. But for clear, straightforward mapping, it gave everything a driver could need. 
Philip's Big Easy to Read Britain 2022
Price: £14.99
Size/scale: A3/2.4mpi
Rating: 4.5 stars
This compares well with the A-Z, with a slightly bigger scale, a similar number of pages and the same price. It had 88 town plans and 10 urban approaches, but missed two new roads and one hamlet, and although London's C-Charge zone was marked, the ULEZ wasn't mentioned. No ports were included, while restricted m-way junctions were on a separate page. These blind spots saw it lose out.
Collins Big Road Atlas Britain and N.Ireland 2022
Price: £12.99
Size/scale: A3/3.2mpi
Rating: 4 stars
The 3.2mpi scale was down on its rivals, so there were fewer pages, but it had 64 town plans and the 17 approaches were the most here. Only one new road was present, but all four hamlets were shown. Six airports and both sides of the Channel Tunnel were included, but no sea ports. Pages with m-way exits were useful, but were limited to the M25 and Birmingham.
Partnership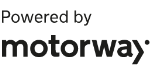 Need to sell your car?
Find your best offer from over 5,000+ dealers. It's that easy.
AA Big Easy Read Britain 2022
Price: £14.99
Size/Scale: A3/2.5mpi
Rating: 3.5 stars
This atlas has a large scale that gives lots of detail, and as you'd expect from the AA, it's aimed at tourist drivers. There are two pages of caravan/camping sites, plus one of tourist sites with postcodes for sat-nav, and a list of smart motorways. It marks the congestion charge zone, but gives no information on it. 
It has just 55 town plans – lower than some rivals – but the number of sea-port plans was high at 16. Strangely, no airport plans are included and it has just one approach plan (London). We found our small locations, but it missed two of the proposed roads.  It's good to have the AA back, but it seems the bar has been raised in its absence.
Why not combine the best of both traditional and modern? Check out our list of the best sat-nav apps 2021