'Filling Ian Callum's designer shoes is tough, luckily Jaguar have just the man'
Replacing the retiring Ian Callum is not an easy task however Jaguar have just the man in Julian Thompson, says Mike Rutherford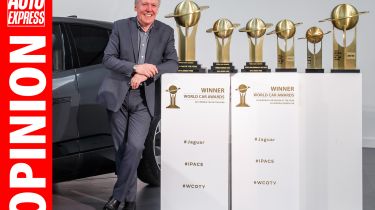 The most surreal Monday of my motor industry life? The one I experienced this month when I endured an overnight cattle-class flight from Seoul to London before suffering an inevitably late, sub-cattle class train journey to Coventry. After that came a palatial ride in a Jaguar XF to JLR's heavily guarded, North Korean-border-like gates at Whitley.
Next came the best bit: entry into Jaguar's hallowed design studio, where I and a few World Car Awards jurors were shown cars for future showrooms. This is a sensitive place, where outsiders rarely tread.
• Ian Callum interview: Jaguar designer steps down after 20 years
I'm legally sworn to secrecy about the models I saw and touched within the iron-curtained facility. But, rest assured, the range of existing, fine-looking Jags will soon become considerably more handsome. And their interiors are being revolutionised. Honest.
As Julian Thompson (promoted to Jaguar Design Director from 1 July) admitted, comparatively poor, cheap-looking interiors have cost the company sales in the past. But never again, he hints. Worry not about this hugely talented young man inheriting the best job at Jag after the world's greatest car designer, Ian Callum, 'retires' at the end of this month. Thompson's got what it takes. And then some.
Myself, Steve Fowler and the other jurors weren't allowed to depart the studio until 150 carefully chosen JLR employees were wheeled in to engage us in a fascinating Q&A session that covered, among other subjects, how the company can clinch yet more of the World Car trophies that rival German firms detest them winning. Simple, I say: as long as Jaguar's design, build and quality continue to improve at the same pace they have done in recent years, the company will keep beating Audi, BMW and Mercedes at the major awards ceremonies.
During a surprisingly relaxed lunch with the entire JLR Board at Ashorne Hill, the Warwickshire country house and estate owned by the company, the departing Callum was proud of (but not bragging about) his 'leaving present' from Her Majesty Queen Elizabeth: the CBE (Commander of the British Empire) medal.  
With this in mind the Scot assured me that he's already told JLR's German-born CEO, Dr Ralph Speth, that if he's to receive a little departing gift from his employer, he'd quite like a tank to go with his newly acquired 'Commander Callum of Coventry' status.
On a slightly more serious note, as I said my personal farewells to the greatest car designer of the 2010s I asked him to name his top three designers outside the JLR clan.
"Easy. Michael Mauer [Porsche], Mark Adams [now at Opel], and I suppose I better say Moray Callum [Ford], although I'm not sure he counts because he's my younger brother."
Just as I'm convinced that Thompson is the right man to inherit the big job at Jaguar, I'm equally certain that the departing Ian Callum will, from 1 July, become a massively successful freelance designer of cars, luxury luggage, and possibly even tanks.
Partnership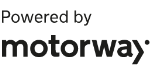 Need to sell your car?
Find your best offer from over 5,000+ dealers. It's that easy.
And, as he and I are only too happy to agree, the Callum car from the Callum Motor Car Company really does have a certain ring to it.
Do you agree with Mike's comments about Jaguar's future? Let us know in the comments below...