Jaguar leasing deals 2022
The best Jaguar leasing deals available right now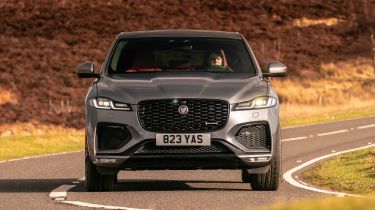 The Jaguar range is now as eclectic as ever, with sports cars, saloons and even SUVs now available. Many people want to own a Jag but the costs can often be discouraging. Now, though, Jaguar's Personal Contract Hire (PCH) deals could soon see you with the keys to a 'Big Cat'.
Jaguar is currently offering lease deals on the majority of their models, so we've picked out our favourites below.
Best Jaguar leasing deals 2022
Jaguar E-Pace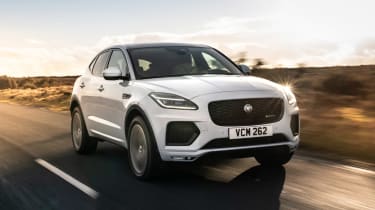 If you are searching among the sea of small SUVs that are currently on the market, the Jaguar E-Pace is one of the most upmarket options currently on sale. A mid-life refresh saw the E-Pace range upgraded to such an extent that it is now built upon a new platform that it shares with the Land Rover Discovery Sport and Range Rover Evoque. An exterior redesign and interior and infotainment upgrades have all also gone towards ensuring that the E-Pace remains as desirable as a Jaguar should be.
Model: E-Pace D200 R-Dynamic Black
Monthly payments: £615
Initial rental: £7,380
No. of payments: 47
Annual mileage: 10,000
Excess mileage: 18.72p per mile
Jaguar F-Pace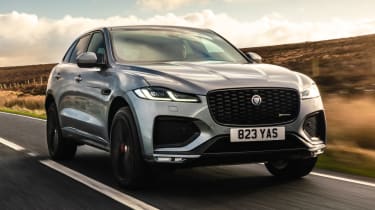 The F-Pace was Jaguar's very first SUV, and with so much riding on its success, the brand took great steps to ensure its popularity with customers. It's as luxurious and comfortable as you would expect a premium SUV to be, and equipment is plentiful with touches such as two-zone climate control, automatic wipers, heated leather front seats and Apple CarPlay and Android Auto as standard. We liked the F-Pace so much when it was launched in 2016 that we named it our Car of the Year.
Model: F-Pace D200 R-Dynamic Black
Monthly payments: £705
Initial rental: £8,460
No. of payments: 47
Annual mileage: 10,000
Excess mileage: 22.44p per mile
Jaguar F-Type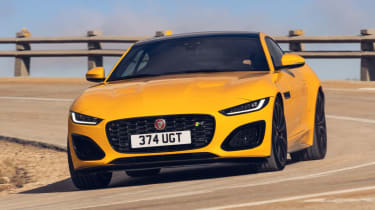 More than 40 years after the launch of the iconic E-Type, the Jaguar F-Type was introduced as a flagship sports car for a new generation. Gorgeous looks and a truly thrilling driving experience immediately cemented the F-Type's reputation. In 2020, the car was significantly updated and restyled in order to continue its ability to compete with other sports cars, such as the legendary Porsche 911. There are few cars that can deliver the sheer excitement of the F-Type.
Model: F-Type Coupé P300 R-Dynamic Black Coupe
Monthly payments: £971
Initial rental: £11,652
No. of payments: 47
Annual mileage: 10,000
Excess mileage: 30.48p per mile
Jaguar I-Pace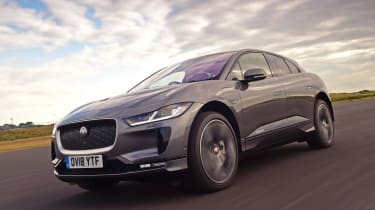 Jaguar bosses once described the I-Pace as "the most important Jaguar since the E-type". The company placed a huge amount of investment into the production of their first electric car, and ended up more or less defining the electric premium SUV market, which was still in its infancy in 2018. The Jaguar I-Pace has a true sense of poise, agility and precision, plenty of on-board technology, a luxurious and comfortable interior, and even a battery range of 292 miles. This is why it remains a very strong contender in a rapidly growing market.
Partnership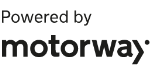 Need to sell your car?
Find your best offer from over 5,000+ dealers. It's that easy.
Model: I-Pace EV400 Black
Monthly payments: £769
Initial rental: £9,228
No. of payments: 47
Annual mileage: 10,000
Excess mileage: 27.84p per mile
Have you ever leased a car? Let us know what you think of leasing in the comments below...