Jaguar Land Rover to add 5,000 new jobs by the end of the year
JLR seeks to recruit thousands of new software and electronics engineers, and will do it with help from Gorillaz...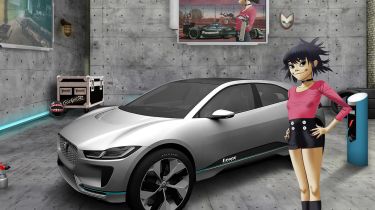 Jaguar Land Rover has announced it intends to add an extra 5,000 staff to its current total workforce of 40,000 globally by the end of the year, with thousands of new jobs in electronics and software engineering to be filled by new recruits.
The new global initiative, which will be backed by an augmented reality smartphone game created in tandem with iconic virtual band Gorillaz, will see over 1,000 new employees working on new electronics and software, including autonomous technology and upcoming electric car tech. The other 4,000 jobs will be created across the business, with some new openings in manufacturing.
• Jaguar Land Rover will build electric cars in the UK
To attract new young talent to the brand, a two-stage recruitment process making use of augmented reality technology, smartphones and music has been concocted.
The Gorillaz themed app – created due to the band's association with Jaguar's Formula E team – features a minigame where players build Jaguar's I-Pace Concept in order to learn some of the basics about the firm's first all-electric car.
Players are then faced with a series of increasingly difficult code cracking puzzles, designed to test curiosity, persistence, lateral thinking and problem solving skills – skills JLR says it needs.
Those who perform best with the augmented reality tests will be fast-tracked through JLR's recruitment scheme. More conventional application channels will be opened for the new roles too though.
What do you think of JLR's new recruitment process? Let us know in the comments below.