Launch special: new Jaguar XE
The new Jaguar XE is a crucial car for the famous British brand: we mark its arrival with a bumper package of XE-related content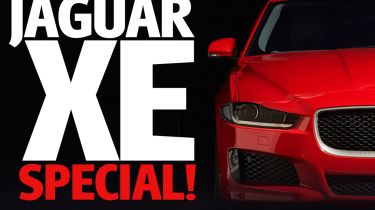 Jaguar is back in the compact executive car segment that it vacated in 2009 with the demise of the X-Type. The new baby Jaguar XE is all set to take the fight to the likes of BMW's 3 Series, Audi's A4 and the Mercedes C-Class in this lucrative market sector.
You can find out everything you need to know about the Jaguar XE right here on Auto Express and also discover full details on the star-studded launch event at Earls Court in London.
• Jaguar XE: price, specs and on sale date
We've also got the latest on the forthcoming Jaguar XE SVR, the performance saloon version of the new XE that is destined to challenging the likes of BMW's M3 and the Audi RS6.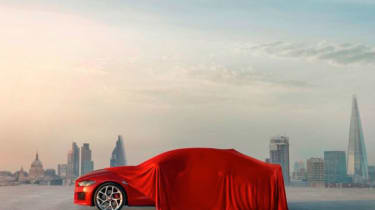 To find out what the XE is up against, take a look at our page on the best executive cars currently on sale and you can get the views of our editor-in-chief Steve Fowler on JLR's strategy of launching the XE and the Land Rover Discovery Sport at the same time.
If the new XE is a little beyond your price range at over £27,000, you might want to consider Jaguar's last compact executive offering – the X-Type – and we've got a full X-Type used car buyer's guide. There's also a chance to revel in the beauty of Jaguar's most iconic car ever – the E-Type.
Just scroll down the page for links you all of our Jaguar XE content…
New Jaguar XE: full details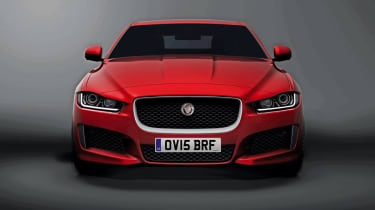 Everything you need to know about the technology, engineering and design that goes into the new Jaguar XE.
Jaguar launches the new XE: live coverage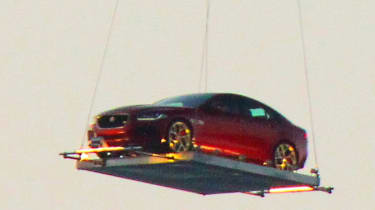 Live coverage of the Jaguar XE's London launch extravaganza.
Jaguar XE SVR to get 489bhp supercharged V8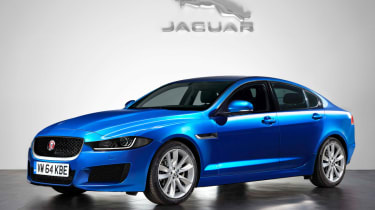 Jaguar is to take the fight to the BMW M3 with a hot SVR version of its new XE, packing a 489bhp V8.
Best compact executive cars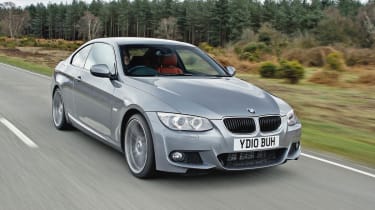 Find out what the XE is up against as we pick the best compact executive cars you can buy now.
Opinion: "The XE and Disco Sport are great. Shame one arrives with a hand tied behind its back"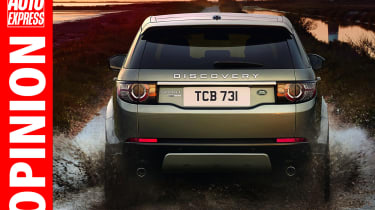 JLR are undertaking parallel launches, but editor-in-chief Steve Fowler thinks this could be their first bad decision in a while - more for the Discovery Sport than the XE.
Jaguar X-Type buyer's guide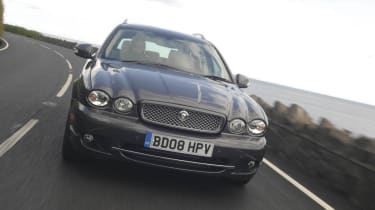 Your full guide to getting a great deal on a used Jaguar X-Type.
Jaguar E-Type: history of an icon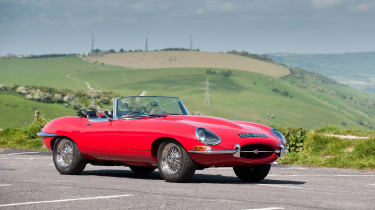 A brief history of the iconic Jaguar E-Type, 'the most beautiful car in the world'.
'Limited run' of Ian Callum's Jaguar Mark 2 will be built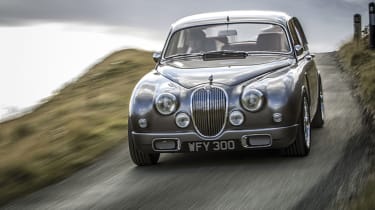 Jaguar's design chief and the man behind the XE's styling has put his personal stamp on the classic Jaguar MkII and now you'll be able to buy one for £350,000!
Read more Jaguar XE content on our sister site Carbuyer.co.uk