"The XE and Disco Sport are great. Shame one arrives with a hand tied behind its back"
JLR are undertaking parallel launches, but editor-in-chief Steve Fowler thinks this could be their first bad decision in a while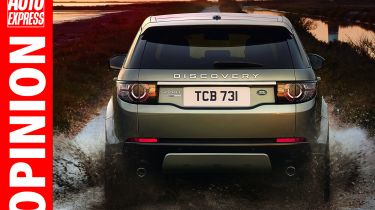 Jaguar Land Rover is undoubtedly one of the greatest British business success stories of recent years. Profits for the first three months of this financial year came close to £1billion, with sales up 22 per cent for the same period. Incredible.
Earlier this week, the Land Rover Discovery Sport was introduced to the world, replacing the big-selling Freelander in the brand's increasingly popular line-up. Next Monday it's the turn of Jaguar with the reveal of the new XE small saloon. Both cars go on sale at roughly the same time early next year.
• Jaguar XE: what we know so far
Thus far, it's Land Rover that's been the big success story, selling three times as many cars in the UK as Jaguar so far this year. So might that be the reason why the XE gets to launch with the eagerly anticipated new Ingenium engine under its bonnet and the Discovery Sport has to make do with an existing, less appealing engine?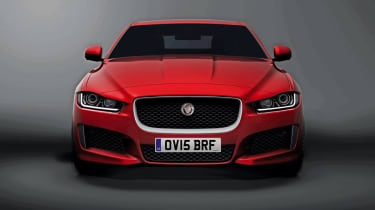 Is this a case of JLR pushing too hard, too soon? I've always thought it odd that two such important new cars would launch in parallel, and this adds credence to that. I know if I was a Discovery Sport buyer, I'd be hanging on until later in the year for a car with the latest engine under the bonnet, no matter how appealing the new car is – and it is.
• Paris Motor Show 2014: preview
I hope I'm wrong, but this could be the first example of JLR making a bad decision. Is there a bit of laurel-resting going on when it comes to the great success story that is Land Rover? Perhaps JLR top brass think Land Rover can stand launching with old engine tech where Jaguar can't.
From what we've seen so far, both the XE and the Discovery Sport are outstanding new cars – as we'd expect from JLR. It's just a shame that one is being launched with half a hand tied behind its back.
Do you think new car launches should happen like this? Join the debate on Twitter, Facebook or in the comments section below...
Jaguar XE launch special: more content...
• Launch special: new Jaguar XE• New Jaguar XE: full details• Jaguar launches the new XE• Jaguar XE SVR to get 489bhp supercharged V8• Best compact executive cars• Jaguar X-Type buyer's guide• Jaguar E-Type: history of an icon• Ian Callum Jaguar Mk2 to be built• Opinion: "The XE and Disco Sport are great. Shame one arrives with a hand tied behind its back"