New 2027 Jeep Wrangler to be all-electric and more capable than ever
The next-generation Jeep Wranger is set to be electric only and our exclusive image previews how it could look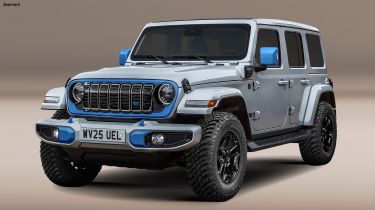 Jeep's march towards full electrification is gaining pace. The small all-electric Avenger arrives in the UK this year, and it will be followed by the large luxury Wagoneer S and Wrangler-inspired Jeep Recon – both of which are expected to be revealed in 2024 and hit the UK in 2025.
However, Jeep boss Christian Meunier has now confirmed that the next-generation Wrangler – the firm's off-road icon – will not only be all-electric, but also even more capable off the tarmac than the current car.
Jeep has teased the prospect of an all-electric Wrangler in the past, with the Magneto concepts built for its annual Easter Jeep Safari. But this is the first time the company has given more details about the car and – more importantly – its off-road ability. Speaking exclusively to Auto Express, Meunier explained where the new model will sit on the brand's famous Trail Rating scale, based around five key off-roading attributes: traction, water fording, manoeuvrability, wheel articulation and ground clearance.
"The Trail Rating is a scale up to 10," explained Meunier. "At 10 is the two-door Wrangler Rubicon – the five-door Wrangler Rubicon is at nine. We start at four for the Renegade with Trail Rating." However, Meunier has plans to make Jeeps even more capable. "I want to push that to 12," he told us. "We're working with engineering on that.
"With the next-generation Wrangler we want to push the Trail Rating to 12. Electrification doesn't prevent us from doing anything when it comes to off-roading," the Jeep boss declared. And Jeep owners are embracing electrification, as Meunier explained. "In quarter one, 38 per cent of all Wranglers we sold were [electrified] 4xe models," he said. "And by the end of this year, I bet it's going to be more like 50 or 60 per cent. That's not because people are forced; when they test drive it, they understand they can drive 20 to 25 miles on electric power and go to the gas station less," he said.
As the US brand moves towards full electrification across its range, Meunier has reassured Jeep fans that battery power will not mean less off-road capability – quite the opposite, in fact.
"The great thing about electrification is that it makes a Jeep more capable," said Meunier. "It gives us more torque; it makes it smoother and more precise.
"Then the architecture around it, the suspension system, the axle you're going to use, can be anything – a solid axle or independent suspension."
A new Wrangler is expected to make use of parent company Stellantis' STLA Large all-electric platform, as with the already-confirmed Jeep Recon. However, there will be a clear difference in off-road ability, according to Meunier.
"The Jeep Recon will be Trail Rated six on the Rubicon trail, which is really hardcore – six is really good," said Meunier. "There is the capacity [for the Recon] to go up to eight with a few modifications."
With a mildly revamped Wrangler only just unveiled at the New York Auto Show, and the already-confirmed Wagoneer S, Recon and an all-electric medium-sized (think Jeep Compass) model sitting on the STLA Medium platform also confirmed by the marque, it's unlikely that we'll see the all-electric Wrangler unveiled before 2027 at the earliest.
Partnership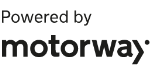 Need to sell your car?
Find your best offer from over 5,000+ dealers. It's that easy.
Click here for our list of the best electric SUVs on sale...