Kia aims to introduce vehicles with level 4 autonomous tech by 2021
Kia also planning to start testing its autonomous tech on public roads at the beginning of next year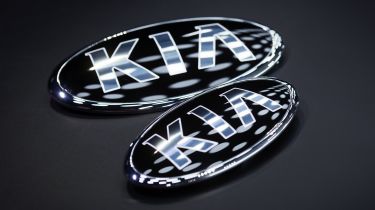 Kia is aiming to introduce vehicles with level 4 autonomous technology by 2021, with public testing of driverless tech to begin next year, the company has announced at the Consumer Electronics Show in Las Vegas.
The South Korean manufacturer is aiming to launch a "large-scale test fleet for autonomous technology" on public roads from 2019, with commercialisation of level 4 autonomous technology to come in 2021 in certain 'smart cities'. By around 2025, Kia is hoping to be able to offer the tech for fleet services, with consumers able to purchase the cars around the world in late 2020s. 
• Kia to release 16 electrified vehicles by 2025
'Smart cities' would have the required infrastructure and levels of connectivity to allow the cars to reach level 4 autonomy – allowing them to drive most of the journey without driver interference, but with the expectation that the driver may have to take over at some point.
The announcement also follows Kia's plans to introduce connected car technologies across its vehicle segements by 2025, with the aim of having every single one of its cars connected by 2030. Connected cars will be able to communicate with each other and the wider infrastructure, such as traffic lights, to speed up journey times and reduce congestion.
Kia also announced it would expand it's WiBLE car sharing scheme from South Korea to a selected number of European cities later this year. WiBLE was launched last year and allows smartphone users access to a fleet of Kia vehicles on a pay-per-journey basis. 
Dr. Woong-chul Yang, vice chairman and head of Kia R&D center said: "Kia's connected cars will be both boundless and connected and offer a new kind of mobility experience. Virtual reality, self-driving cars, and 'vehicle-to-everything' connectivity were all once considered technologies of the distant future. As they rapidly become a reality, Kia is exploring how to deploy these new technologies for its customers." 
Are you looking forward to seeing level 4 autonomous tech on public roads? Let us know below...