'Kia's name change is unnecessary and the new logo is a disaster'
Mike Rutherford says even Kia is prone to making mistakes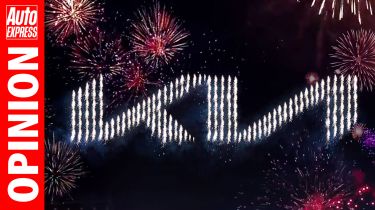 When a troubled motor manufacturer sinks deep into despair as it struggles to sell generally undesirable cars, a triple whammy of new name, slogan and logo may be necessary. Dramatic do-or-die actions are occasionally required in the bitterly competitive automotive world, and if such measures aren't forthcoming, then troubled companies may die. Sad Saab (RIP) perfectly proves the point.
But Kia Motors is at the opposite end of the scale. It's in rude health, doing most things right (especially EVs), winning awards (it's the reigning WCOTY champ) and demonstrating that it's full of life, positive energy and confidence. There is also tantalising talk of firms teaming up with Kia to exploit its world-class electric motors and state-of-the-art EV tech, including kit that allows vehicles to operate without drivers, riders, pilots or skippers. So far down this path is the company (it had me riding in its driverless cars in Korea decades ago) that there are ongoing conversations surrounding Apple's long-awaited car being largely based on Kia tech and built by Kia personnel. That'll seriously miff Korea's other industrial royal family, the Samsung clan.       
With the above and other Kia positives in mind, I wonder why the firm has just resorted to changing its name, slogan and logo. Kia Motors becoming plain ol' Kia is in one sense unimportant, but in another hugely significant as it implies the company is no longer designing, building and using motors when it obviously is – and will be for many years to come. True, it made sense when Bayerische Motoren Werke decided to call itself BMW, for Fabbrica Italiana Automobili Torino to become Fiat, and Morris Garages to morph into MG. But changing Kia Motors to Kia is unnecessary and counterproductive as it surely sends a message to some that Kia is not in the business of internal combustion and electric motors – when nothing could be further from the truth.
The new slogan – 'movement that inspires' – is, er, uninspiring. Might something like 'Kia – Keeping It Affordable' be more meaningful and informative? But if my head tells me the name change is merely unnecessary, and my heart isn't touched by the nothingy new slogan, my eyes assure me the new logo is a disaster. The beauty of the BMW badge is that it's 100 per cent clear. Same for the no-nonsense Fiat and MG logos. The latest one from the Korean firm should simply say Kia, yet every time I look at it, I definitely see KN. Put simply, it's not as easy to read, visually pleasing or classy as the perfectly fine old logo.    
Credit where it's due, though – over the last decade or two, Kia has been the most improved volume car maker on the planet. But it's not perfect. And as it's currently illustrating, it is sometimes guilty of making changes that don't need to be made. The new chopped-down name, underwhelming slogan and lousy logo prove my point. 
I'm hoping there's someone out there who can translate from English to Korean the wise old words: "If it ain't broke, don't fix it." This is a humble one-liner my old, billionaire mate Eui-Sun Chung (now Kia President) needs tattooing on his arm.
Partnership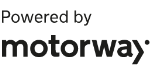 Need to sell your car?
Find your best offer from over 5,000+ dealers. It's that easy.
Check out the latest Kia news and reviews here...