Jaguar Land Rover sinks £19m investment into ride-sharing app Lyft
JLR's latest investment sees its InMotion venture team up with Lyft to develop new services and technology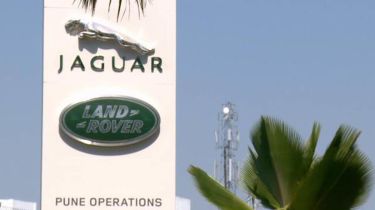 Jaguar Land Rover has become the latest carmaker to announce collaboration with a major ride-sharing company, revealing a £19 million investment in US backed ride-hailing app Lyft.
The investment has been made in the name of InMotion – Jaguar Land Rover's own in-house mobility company. The venture was launched last year, tasked with exploring how JLR can react to the new car-sharing and ride-hailing schemes, which could come to define urban motoring in the years to come.
• Driverless cars: everything you need to know
According to JLR, the deal will provide InMotion with new opportunities to develop and test various new mobility services, including autonomous driving technology.
InMotion's managing director Sebastian Peck said: "This new collaborative venture will provide a real-world platform helping us develop our connected and autonomous services."
Meanwhile for Lyft, the investment supports its current expansion and development plans, and JLR will supply the firm with Jaguar and Land Rover vehicles for use in Lyft's existing fleet.
JLR's move tallies with similar investments lodged by other carmakers, also hungry to use ride-hailing companies to test out new technology and plan for the future. Toyota, Volvo and Mercedes-Benz have all struck deals with Lyft's main rival Uber, while General Motors sunk £378m into Lyft early in 2016.
The Volkswagen Group – now the world's biggest carmaker – invested £241m into Gett in 2016.
It's not just traditional car manufacturers making these investments, though. Technology giant Apple, which is developing self-driving software, signed a $1 billion (£690m) deal with China's Didi Chuxing last May.
Should more carmakers get involved with ride-sharing companies? Let us know your thoughts in the comments...