Next Range Rover Evoque under development
Land Rover will stick to winning formula of Range Rover Evoque design with next model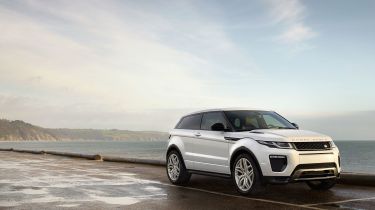 The next-generation Range Rover Evoque is currently under development, but don't expect it to sport a radically-revised look.
Speaking ahead of the official unveiling of the facelifted Mk1 Evoque at the Geneva Motor Show, Land Rover design boss Gerry McGovern hinted that the design of the all-new Mk2 car will evolve from that of the current generation.
• Range Rover Evoque convertible confirmed for production
He said outside of motoring, the design of a "luxury product refines and evolves", and added that Land Rovers shouldn't change simply for the sake of changing.
McGovern pointed to long-lived cars such as the Porsche 911 and Volkswagen Golf, as well as the Apple iPhone, to support a theory that good design is an evolution.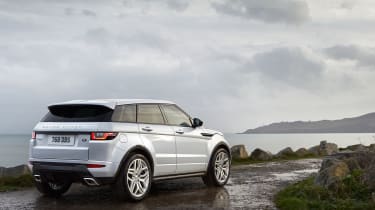 But he said that any new Land Rover product must be a "cocktail of design and engineering. It defines everything we do now". Central to the Evoque's appeal is that it is "urban orientated", McGovern said. It "established the luxury compact SUV segment" and led Land Rover's "shift to a less polarising brand".
The Evoque has been a huge success for Land Rover. The car was shown in concept form as the LRX at the 2008 Detroit Motor Show, and the production version launched in 2011 with minimal design changes.
The Evoque now represents one in every three Land Rovers built and one rolls off the production line every 80 seconds.
Keep up to date with all things Geneva Motor Show here.