Celebrating the Range Rover's 50th anniversary
As the iconic Range Rover - one of Britain's greatest-ever cars - reaches its 50th anniversary, we look back at its major milestones
1970: the year the Beatles split, Elvis met Nixon, Concorde made its first supersonic flight, the first Glastonbury festival was held, and petrol cost around two pence per litre. It was also the year a British icon was born – the very first Range Rover rolled off the Solihull production line, on 17 June.
Back then, the Range Rover did exactly what it does today, blending unbeatable off-road ability with very British opulence. As the Range Rover celebrates its 50th birthday, it faces challenges from every other luxury and premium car maker that was slower to cotton on to the demand for luxury in an SUV shape. Yet it's the Range Rover that's still referenced by every single one of them.
The story starts in 1967, when Land Rover, widely acknowledged as leaders in the 4x4 sector, started work on the '100-inch Station Wagon' aimed predominantly at the US market. Charles Spencer 'Spen' King led a team of 20 engineers charged with making a 'civilised' Land Rover, with form following function. According to King, "The shape just came as we worked out what was needed in terms of space."
Although the steel frame was clad in aluminium, what was underneath was arguably more ground-breaking. An all-alloy 3.5-litre V8 gave a top speed of nearly 100mph, a ladder-frame chassis used long-travel coil suspension for a more luxurious ride, a full-time 4x4 system used a vacuum-operated centre differential, and there were disc brakes on all four corners.
Those first three-door cars didn't exactly reek of luxury, though, with PVC seats and hose-out floorings. In spite of that, the car was instantly designated a design classic, and in 1971 it became the first-ever vehicle to be displayed at the Louvre art museum in Paris.
The car was an instant sales smash, even though it never reached its intended market of the US until 1987. Before then, its travels took it far and wide, with the Range Rover becoming synonymous with adventure.
In 1972 it became the first vehicle to travel the length of the Americas. In 1974 a Range Rover completed the west-to-east Sahara desert expedition, covering 7,500 miles in 100 days. In 1977 a Range Rover won the 4x4 class in the London-Sydney Marathon over an 18,750- mile route. Then in 1979, a specially modified Range Rover won the very first Paris-Dakar rally.
Two years later the car gained an extra couple of doors and its first special edition – the Vogue, a name that's still synonymous with Land Rover's flagship model.
Technical improvements came thick and fast, although the basic ingredients – including the shape – remained the same. An automatic gearbox was first offered in 1982, while 1986 heralded the arrival of a diesel.
Although the three-door Range Rover ceased to be in 1990, the five-door kept going. In 1994 it was badged the Range Rover Classic and sold alongside the second-generation car (codenamed P38a) as part of the Rover Group, now under BMW ownership.
The original finally bowed out in 1996 after 26 years, while after only seven years, the third generation of Range Rover (L322) arrived, in 2001. BMW had transformed the quality of the Range Rover, but the third generation wasn't to launch under BMW ownership.
Partnership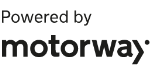 Need to sell your car?
Find your best offer from over 5,000+ dealers. It's that easy.
Looking back, the German giant has done many things right with its other British brands – MINI and Rolls-Royce – but agreeing to sell Land Rover to Ford in 2000 must rank amongst its worst decisions. Land Rover sat within Ford's Premier Automotive Group, but the Range Rover still benefitted from BMW engines and technology under its more premium-looking third-generation skin.
The Range Rover's success was highlighted in 2002, when the half-millionth model rolled off the production line. And that success didn't go unnoticed at Ford, which bankrolled the launch of a second Range Rover model, the Range Rover Sport, in 2005.
In 2008, Land Rover – along with Jaguar – was sold by Ford to current owners Tata Motors. Two years later, Range Rover celebrated its 40th birthday with the launch of its groundbreaking small model, the Evoque, designed by current chief creative officer, Gerry McGovern. It's a car that went on to be Auto Express Car of the Year in 2011.
McGovern followed that with his own reinvention of the Range Rover, when the fourth-generation car (L405) arrived in 2012. It brought with it a clean, minimalist look inside and out, and an increased level of luxury and technology. It was the world's first all-aluminium 4x4, and also became a showcase for Land Rover's electronic Terrain Response suspension-control system.
A fourth Range Rover model, the Velar, arrived in 2017, taking its name from the 1969 Range Rover prototypes, which wore Velar badges (taken from Alvis and Rover models) to hide the car's true identity. Today, right up to the Range Rover's 50th birthday, the innovations keep coming, with long-wheelbase, armoured and plug-in hybrid models all now available.
Over the years, popes, presidents, prime ministers and, of course, Her Majesty The Queen have all ridden in or owned Range Rovers. And the car's core principles of luxury, performance, estate practicality and cross-country ability stand as true today as they always have, making it a four-in-one car.
A new model is on the horizon, with even more style, luxury, technology and electrification very much to the fore. We can't wait to see what the next 50 years have in store for one of Britain's greatest-ever cars.
Q&A with Gerry McGovern
Chief creative officer, Land Rover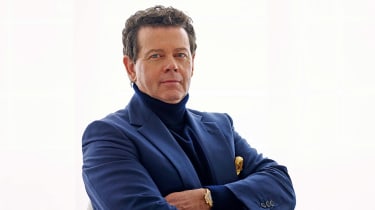 Land Rover's chief creative officer Gerry McGovern is the man responsible for the current-generation Range Rover as well as its future design direction. We asked him for his thoughts on the model notching up its half-century.
Q: How would you assess the original Range Rover's significance from a design perspective?
A: "It created a segment: the idea of combining  on-road comfort and ability with off-road capability. A Rover saloon [combined] with a Land Rover. I think they were quite blasé about it at time; I think [Range Rover engineer] Spen King said, 'It's worth trying', which didn't sound particularly strategic!
"It wasn't trying to be a sophisticated piece of automotive design. It was more an engineering concept. At that time, designers worked around what was given to them by the engineers, which at that point was appropriate."
Q: Are there bits of the original car that have influenced the current model?
A: "The visual DNA, as we call it, like the continuous waistline, the floating roof, the command driving position – all of those things. The driving position is still familiar, actually, but the waist has gone up because it looks better and we don't need the glass to be that low any more. If people do take them off road, you've got surround cameras."
Q: But some things have really moved on…
A: "Of course. Luxury has moved on significantly. The game has moved on in terms of what we perceive to be luxurious today compared with what was luxurious then. It's a massive jump."
Q: Where do you stand on the subsequent designs? The second and third generations, for example?
A: "I have to say that I'm not such a big fan of the second one, because for me there are too many lines on it. I think the third one was the great step. I would say that because I was involved in it, although my name never got anywhere near it because I left before it launched. I was the studio director for Land Rover at the time, and we were working with BMW in Munich for part of the time because they helped us engineer it."
Q: Land Rover's range has expanded a lot under your guidance. Is Range Rover still the mothership?
A: "For me, it's still the mothership. It sits at the top of our portfolio. There is nothing else like a Range Rover. It's fearless. I wouldn't say that it informs everything else because we've got a design strategy and the brand architecture that define three families: Range Rover, Discovery and Defender.
In that context, the Range Rover doesn't influence the new Defender. But there's nothing else like a Range Rover and it still is, in my eyes, the king."
What do you think of the Range Rover? Let us know your thoughts in the comments section...