Range Rover owners refused insurance due to theft risk
Range Rover Sport and Range Rover Evoque owners living in London struggling to get insurance cover without secure parking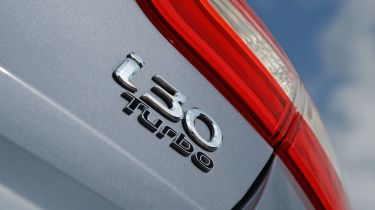 Insurance companies are refusing to cover owners of Range Rover models living in London, unless they have underground or secure parking for their vehicles. The move reportedly comes following a high number of Range Rover thefts over the past year.
Range Rover models have apparently been targeted due to their keyless ignition systems, which thieves have managed to bypass using a handheld device that can be easily bought over the internet.
The problem has got so bad in the capital that some companies are now refusing to insure the cars. According to Thatcham Research, the motor insurers' automotive research centre, a total of 294 Range Rover Evoque and Range Rover Sport models were stolen in London between January and July. During the same period 63 BMW X5 models were stolen.
Keith Dowley, a commercial property adviser from south west London, told the Times that he had bought a Range Rover this month after his last one was stolen from outside his house. He said he was refused cover from AIG because he does not have underground parking.
James Wasdell, co-founder of Quantum Underwriting, said: "If you are an owner of a 'street parked' Range Rover (in London), even with the most sophisticated tracker, nine out of ten insurers will now say no."
Have you had problems getting insurance for Range Rovers or other luxury SUVs? Let us know in the comments section below...