New Lotus cars to be built and sold in China
Lotus Group UK signs joint venture agreement with Goldstar Heavy Industrial Co that will see it use the Lotus brand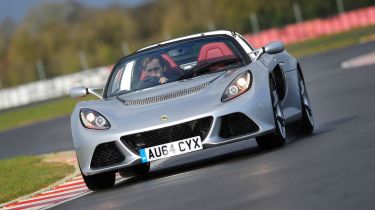 The parent company of British sports car brand Lotus, DRB-HICOM, has signed a joint venture agreement between Lotus Group UK and the Chinese company Goldstar Heavy Industrial Co.
The agreement will see a new company created initially to undertake R&D, but will eventually build and sell Lotus-branded cars and engines in China, the world's largest market for new cars.
• Best track day cars to buy now
Lotus Group UK's CEO, Jean-Marc Gales, said: "On April 7, 2015, Lotus announced 55 per cent increase in car sales for its 2014/15 financial year, compared to the previous year with 36 new dealers appointed during the period 2014/15. And China has appeared to be the top key growth market for Lotus exports and is expected to grow at a very fast rate. Lotus Group is excited about the opportunities of this new Joint Venture."
Lotus' UK HQ in Hethel will continue to exclusively build the Evora, Exige and Elise models, though. But the news will undoubtedly be seen as a shot in the arm by many of Lotus' British fans as the company seeks to expand from its purely UK-focus.
What do you think of Lotus-badged models being built and sold in China? Let us know in the comments section below...