'Mazda and Subaru do things differently - even bordering on the maverick'
The Japanese brands' determination leads to some fantastic cars, says Graham Hope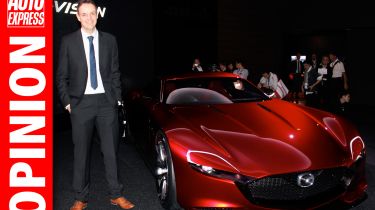 I've always enjoyed attending the Tokyo Motor Show. It's a great chance for the Japanese brands to showcase their cars to a home audience – and there are two stands in particular I look forward to seeing.
I've long had a soft spot for Mazda and Subaru, two of the smaller Japanese makers who have both demonstrated a desire to do things on their own terms that has bordered on the maverick at times. Successfully, too, as it's led to some great cars, like the MX-5 and Impreza Turbo of the mid-nineties.
• Best cars of the 2015 Tokyo Motor Show
At this year's show, Mazda stole the headlines with the announcement of the return of the rotary engine in the RX-Vision concept. Yes, there are challenges to rotary power, not least making it more efficient, but speaking to design boss Ikuo Maeda and research and development chief Kiyoshi Fujiwara, I marvelled at their determination to overcome the obstacles and the sheer enthusiasm to retain what's become a signature piece of technology for the firm.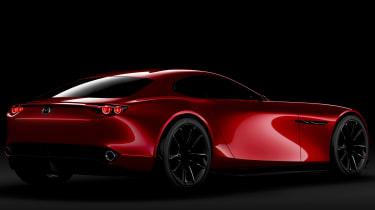 I have little doubt that when the rotary engine does return in production form, it'll be a thrilling success, and if it is housed in a body that resembles the seductive RX-Vision coupé, so much the better.
Over at Subaru, there was another of its Viziv SUV concepts and a model that points to the next Impreza. In a chat with me, designer Hiroyuki Kobayashi on three occasions referred to the new Impreza as "solid" – an apt description for a smart-looking, but ultimately fairly generic hatchback.
• Tokyo Motor Show 2015: news round-up
Indeed, you could say the same of Subaru's entire range – it's serviceable, but lacking a little in star quality. The days when new Imprezas were keenly anticipated now seem a very distant memory.
Subaru might argue that this hasn't hindered it – in the US, it's enjoyed six years of record sales. But I for one would love a return of the quirkiness. Oh, for a Subaru that stirs the senses in quite the same way that the RX-Vision did in Tokyo last week.
What do you think about Mazda and Subaru's progress? Leave us a comment below!