Mazda MX-5 25th anniversary special
We celebrate the 25th anniversary of the Mazda MX-5 with a package of great features on the loveable roadster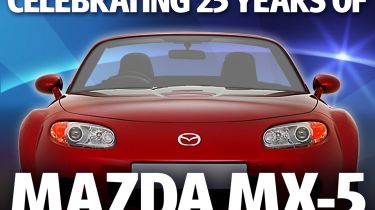 The Mazda MX-5 is 25 and we're wishing it happy birthday the best way we know how, with an in-depth look back at what makes the lovable little roadster great.
MX-5 fans have we got a treat for you! We've put together a package of features dedicated to the world's most popular sports car and you can find the links to all of them below.
Among the highlights we've got an exclusive road test bringing together all three Mazda MX-5 generations to date. Discover how the car has evolved from the pop-up headlighted original to the third generation car of today.
We also explore just how fast the Mazda MX-5 can get by turning a Mk2 car into a fearsome track day weapon with £5k worth of choice modifications. Then we take to the track to see if it can beat a brand new Porsche Boxster.
Of course, we've got a comprehensive round-up of everything about the new fourth generation Mazda MX-5 straight from the launch itself.
If you can't wait for the new car to join the Mazda MX-5 club, there's a full used MX-5 buying guide for the Mk3 car plus we've got the story of the Mazda MX-5 in pictures, a gallery packed with great images of the best concept cars and special editions down the years.
If you want more, we've got the full report from the Nurburgring were our man joined the Mazda team to drive an MX-5 in the gruelling Nurburgring 24 hours race and you can check out the entries in our Mazda MX-5 photo competition where we asked readers to send in a picture of themselves and their MX-5s.
It's a veritable festival of the Mazda MX-5 and we hope it's as enjoyable as the car itself. Click the links below for our Mazda MX-5 stories…
Mazda MX-5: the ultimate road test
We compare all three generations of Mazda's MX-5 to see how the roadster has evolved in 25 years.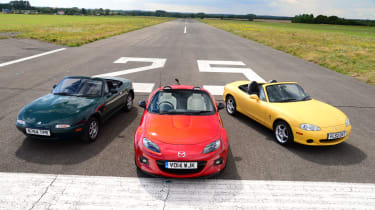 Mazda MX-5: 25 years in pictures
The Mazda MX-5's 25-year innings has thrown up some great concepts and special editions, we pick out the highlights.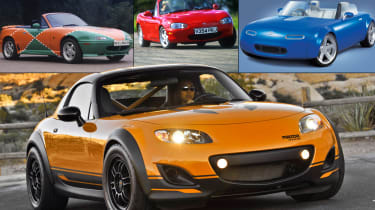 New 2015 Mazda MX-5
Everything you need to know about the new fourth generation MX-5 - launched on September 4th 2014.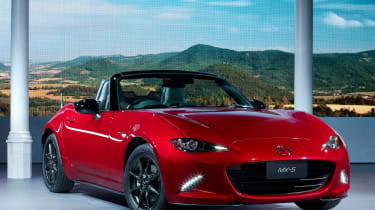 Mazda MX-5 to Boxster beater for £5k
We spend £5k on a Mk2 MX-5 in a bid to turn it into a track weapon that will beat the Porsche Boxster.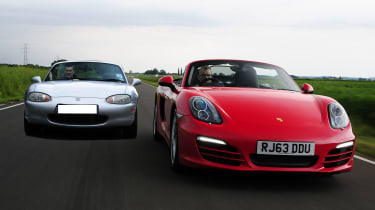 Mazda MX-5 'Ring warrior
We drive a Mazda MX-5 in the Nurburgring 24-hours – full race report.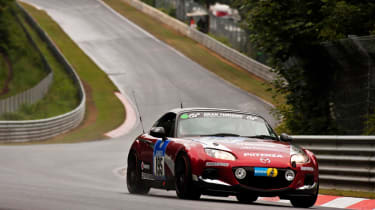 Used Mazda MX-5 buying guide
We look at the pros and cons of buying a used Mk3 Mazda MX-5, giving you top tips on how to get a great deal.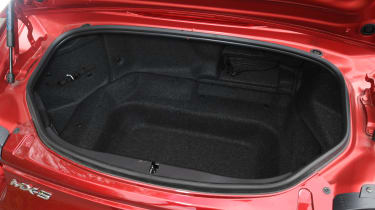 Mazda MX-5 photo competition
Check out our galley of readers' photos showing them and their Mazda MX-5s.