Mazda MX-5 to Porsche Boxster beater for £5k
We've got the second video instalment in our challenge to build a Porsche Boxster beater out of a Mazda MX-5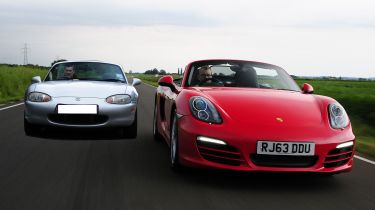 The Mazda MX-5 is celebrating its 25th birthday this year. Since going on sale back in 1989, it has become the world's most popular roadster. This got us thinking. Can you buy an old MX-5 and turn it into a Porsche Boxster beater for just £5,000? And can you do it without ruining its usability as an everyday road car? 
That's a tall order. A new 2.7-litre Boxster costs just shy of £40,000, has a six-cylinder engine with 261bhp and is the current Auto Express Roadster of the Year. It was going to be a battle of David versus Goliath.
Our starting point was a 1998 MkII MX-5 1.8i S, for two reasons. Firstly, that model comes with a limited-slip differential for added traction. Secondly, I own one! Although mechanically and structurally sound, various cosmetic issues meant it was only worth about £1,000 – a price at which you can find many average condition MkIs or early MkIIs. 
Here's the second instalment of our challenge. Have the modifications turned the 16-year-old Mazda MX-5 into a genuine Porsche Boxster challenger around the track? Watch the video and find out!  
Mazda MX-5 modifications
After the car, we were left with £4,000 to spend on modifications. There's a whole community online offering tuning advice. A great starting point is the MX-5 Owners Club website (MX5OC.co.uk), as is MX5nutz.com, which is where we met mechanic Nick Bailey. He owns MX-5 specialist Skuzzle Motorsport in Winchester, Hants, and explained: "The little Mazda has a great chassis, but lacks performance. So the first step is to get more power – for this you'll need forced induction."
As a general rule, the standard MX-5 1.8-litre engine can cope with producing up to 220bhp at the rear wheels without any problems. "If you want more than that you'll have to modify its internals, and that's when things start to get really expensive," Nick said.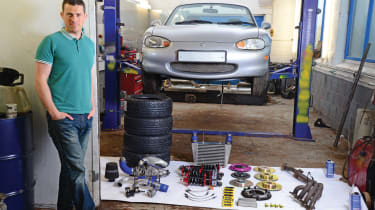 With this ceiling in mind, there is little difference in price between supercharging and turbocharging. But which would suit our needs best? We got to try both, as Nick owned a turbocharged MX-5 MkII and his friend had a supercharged MkI. The turbo certainly felt faster, although it didn't come on boost until after 3,500rpm. So while the supercharged car had slightly less power, its linear delivery felt more in keeping with the MX-5's character. "Turbos are brilliant for big power," said Nick, "but superchargers are less of a handful – it just feels like the engine has been replaced with a bigger one…" 
As we wanted our MX-5 to be just as driveable as the Boxster, supercharging seemed like a better option. So Nick suggested we find a used MP62 supercharger. Only trouble is, they're quite rare. We trawled the Internet unsuccessfully for one, and thought we'd have to get a turbo. But then Nick's friend decided to break the car we'd driven for parts, and sell its supercharger. 
Although this was the smaller and less powerful Jackson Racing M45 supercharger, not our preferred choice, it came with lots of extras that'd get it close to the output of a standalone MP62, albeit with no room for further performance gains. An intercooler, larger injectors, smaller supercharger nose pulley, a larger radiator, a special exhaust manifold and a Megasquirt electronic control unit to provide precise fuelling were all included. And while some of the bits would need to be bodged to fit our MkII MX-5, we got the lot for £1,000.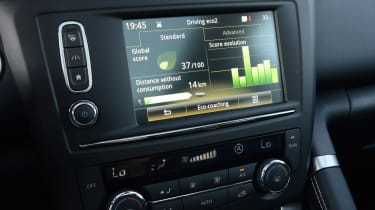 To cope with the extra power from the supercharger, the MX-5 would need a tougher clutch. Nick suggested getting one from US outfit Flyin' Miata (the MX-5 is called the Miata in the States). "Its parts are as good as you can get and even after shipping and import duty they can still work out cheaper than buying inferior items here," he said. We went for Flyin' Miata's clutch combo, with a lightened flywheel to let the engine rev more freely. Together with some braided brake hoses, this came to £592 with postage and VAT.
Partnership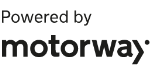 Need to sell your car?
Find your best offer from over 5,000+ dealers. It's that easy.
Next the brakes themselves. We stuck with the standard calipers, but upgraded to EBC Turbogroove discs and Yellowstuff pads, which cost £351. 
Now all we needed was some new suspension. Nick said: "MX-5s are fun, but have a lot of body roll, so you need to sort that for a good lap time. Don't bother with larger anti-roll bars. Just fit some MeisterR coilovers. They're the best you can get for the money, and perform well on road and track as you can adjust the damping."
Testing the upgraded MX-5 
Before modifying our MX-5, we timed it around our test circuit: Blyton Park in Lincolnshire. Auto Express' resident racer, senior road tester Owen Mildenhall, recorded a flying lap time of one minute 23.7 seconds. 
After we had our baseline, Nick got to work fitting the parts. Finally, he came to tuning the supercharged engine on his Dyno rolling road. At first, the car maxed out at 175bhp at the rear wheels. Nick said: "I was a bit disappointed with this so I ran it on Shell VPower Nitro+."
This has a higher octane rating than other fuels, at 99ron, so it's less prone to preignition, or knocking, which can damage an engine and is more likely on a car with forced induction. Using this fuel allowed Nick to be more aggressive with the ignition timing. It meant we could now only ever run the car on pricey VPower, but was worth it – the car topped out at around 195bhp.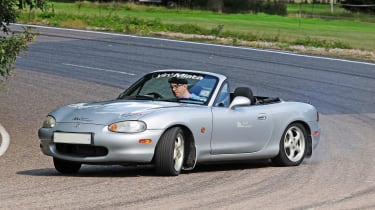 Nick said: "To make the most of the modifications you need new tyres – Yokohama Advan Neova are great on a track, yet still work well on the road and in the wet."
These came to £364 fitted, and when you add this to everything else, plus Nick's time working on the car – and the cost of the MX-5 itself – our total came to £4,976. The outlay didn't end there, though. "A full geometry set-up is essential," Nick told us. "Everyone who has an MX-5 should get it done as a matter of course as it transforms the handling."
So we visited Wheels in Motion in Chesham, Bucks, which charges £114 for four wheel alignment. Given how much better the car handled on our journey home, we didn't mind that this pushed us over our £5k budget. 
Head-to-head: Mazda vs Porsche
| | | |
| --- | --- | --- |
|  Test | Tuned MX-5 | Standard Boxster 2.7 |
| 0-60mph | 6.1 secs | 6.2 secs |
| 0-1/4 mile | 14.4 secs | 14.4 secs |
| Flying lap time | 1 min 16.1 secs | 1 min 13.6 secs |
Now we were ready to race the Boxster. First of all, Owen tested both cars' straight-line performance – and amazingly, they were almost identical. The MX-5 did 0-60mph in 6.1 seconds; the Porsche clocked 6.2. Both took 14.4 seconds over the standing quarter mile.
But would the chassis mods help the Mazda post a faster lap time? Owen went out in the Boxster first and clocked one minute 13.6 seconds. Then he climbed aboard the MX-5, and after a few minutes getting used to it, he went for a flying lap. Returning to the pits afterwards, he said: "The engine is just epic. It's got loads of low-down shove, and the whine from the supercharger is fantastic. Also, the new suspension and tyres mean it corners so much flatter than before.
"This really is a fun little car. I love it… but I don't think it was faster than the Boxster." A check of our data logger confirmed his suspicions: the modified MX-5 clocked one minute 16.1 seconds – that was 2.5 seconds slower than the Porsche. "The brakes are better than before, but aren't adequately cooled so overheat quickly," explained our man. "Also the chassis of a 1998 Mazda is just nowhere near as stiff as that of a 2014 Porsche, so you can never push it as hard."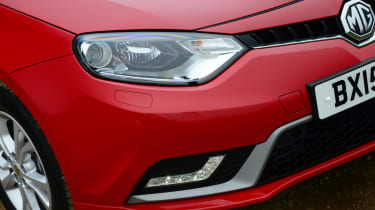 Of course, we could have stripped out the MX-5, fitted a roll cage and some racing brakes, and maybe that would have given it the edge. But we didn't want to create a dedicated track car. Our MX-5 had to remain a brilliant road car – after all, that's what the Boxster is. 
And what we'd achieved was still impressive. We'd shaved 7.8 seconds off the MX-5's lap time, and this was only one tenth behind what Owen had previously set in a 300bhp, 4WD, 2013 Subaru WRX STi on the same track. Most importantly, though, the 16-year-old Mazda was now a lot more fun. At £5,090 all in, it's a performance car bargain however you look at it.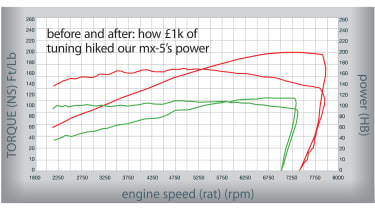 How our Mazda MX-5 upgrades added up
We got expert advice from Web forums on upgrades that'd make the biggest difference to our MX-5 on road and track, and here's how we spent our £5k:
| | |
| --- | --- |
| MeisterR Coilovers  | £699 |
| EBC Yellow stuff pads front | £70 |
| EBC Yellow stuff pads rear | £68 |
| EBC Turbogroove discs front | £119 |
| EBC Turbogroove discs rear | £94 |
| Yokohama Advan Neova tyres (fitted) | £364 |
| Flyin' Miata braided hoses | £75 |
| Flyin' Miata clutch and flywheel | £517 |
| Supercharger and extras  | £1,000 |
| Four wheel alignment  | £114 |
| Dyno time | £270 |
| Fitting time | £700 |
| Car value | £1,000 |
| Total | £5,090 |
More Mazda MX-5 25th anniversary stories