"Could Mazda's World Car of the Year win be the start of something big?"
Mazda stole the show at the awards ceremony - one that's usually dominated by German brands, says Steve Fowler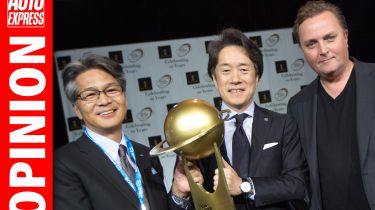 After years of coming close, Mazda has won the 2016 World Car of the Year Award for the new MX-5, presented at the New York Motor Show last week.
Myself and columnist Mike Rutherford joined 70 other jurors in this increasingly influential awards ceremony – one that's usually dominated by big German brands.
With BMW's 7 Series winning Luxury Car of the Year and Audi's R8 winning Performance Car of the Year, there was still something for the usual suspects to celebrate – and deservedly so with those models.
• "Mazda, Suzuki, SsangYong and Subaru - destined for glory?"
But little Mazda stole the show – as it did at the New York show itself. The stunning MX-5 RF with its Targa-esque folding roof wowed the crowds – and provided more reasons why the MX-5 also won the World Car Design of the Year trophy.
The Mazda team, with MX-5 programme manager Nobuhiro Yamamoto and Mazda's US boss Masahiro Moro collecting the award above, has every right to be happy. The MX-5 has always been the star of Mazda's line-up, but now the rest of the model range is shining brightly, too.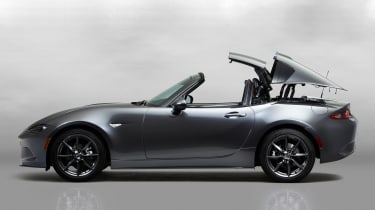 As a former Mazda owner (I loved the 323 that was my second car), I've enjoyed seeing how the company has carved its niche in today's market. It's obsessed with two things: style and weight. There's no denying the cars look great, while its unique approach to taking weight out of its cars, improving efficiency and driver appeal, is clearly working.
So Mazda has all the ingredients to be a major hit and sales are up, yet it's a brand that seems to punch below its weight – sales of 50,000 a year in the UK are good, not great, especially when you look at the cars. Awareness is key, so awards like these help.
Mazda prides itself on offering something different. And I think that different is becoming increasingly appealing.
What do you think about Mazda's successes? Let us know below!