"McLaren is a hungry minnow; Apple is a bloated whale"
Mike Rutherford's not happy about losing the headphone jack from the iPhone, but he's even less impressed by rumours of a McLaren takeover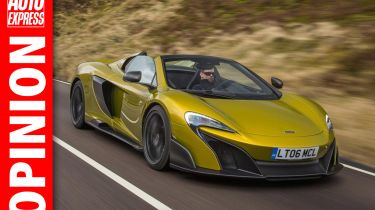 The hardest job for a manufacturer is the time-consuming and expensive business of finding new customers, then persuading them to open their wallets.  
After that comes the second most important task: retaining clients, ensuring they're happy, and incentivising them to buy again – and not defect to a rival firm.
• Apple CarPlay: all you need to know
Temporarily at least, Apple has lost sight of the above. It's seriously annoyed this and other hitherto loyal customers, due to its insanely provocative decision to remove headphone sockets from its latest phones.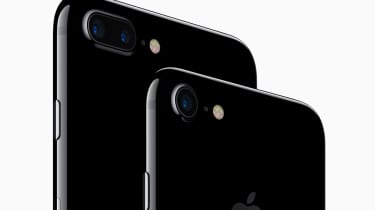 Telling me I can't plug a pair of headphones into the new iPhone I'd like to – but now can't – buy is as lunatic as telling me my next car won't feature a built-in radio. I've written to Apple boss Tim Cook, informing him after spending thousands on Apple products, I'm defecting – unless he lifts his consumer-unfriendly ban on headphone sockets. And for what it's worth, I've also warned Cook that when he inevitably moves into the car game he can forget about his likely 'plan' to delete radios and speakers.
Furthermore, I've somewhat arrogantly advised him his rumoured buy-out of McLaren is a no-no, not least because the Woking firm is a hungry minnow whereas Apple is a whale bloated by full – for now – order books and bank balances. It needs a mass manufacturer partner, not a tiny (in sales terms) one.
• McLaren denies Apple takeover rumours
As the world's most successful company, Apple makes profits of over $1billion per week, so can afford to wed or take over an independent, high-volume car/engine designer or manufacturer. Preferably one that's cutting edge, slightly alternative, hugely respected and with an East meets West air about it.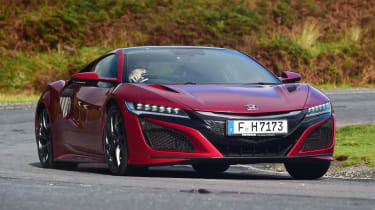 That company is Honda of Tokyo/Swindon. True, it's lost it's way a bit. But it could thrive with financial and retailing assistance from Apple. In turn, the Californian firm that's a motor industry novice would gain access to the widest range of power units on the planet, plus Honda's undoubted prowess in the autonomous vehicle field. In Japan in the eighties, it showed me early 'self-driving' Hondas that could be called like well behaved pets. I was, and still am, mightily impressed. 
Both parties certainly have their flaws. But a wedding between Apple Honda (AH) – or should it be Honda Apple (HA)? – is my idea of a marriage made in heaven... via Swindon, of course.
Do you think an Apple/Honda partnership would be a good thing? Let us know in the comments below...