Mercedes announces UK diesel trade-in incentive scheme
Mercedes is offering Euro 1 to 4 diesel owners up to £2,000 off a new car until the end of the year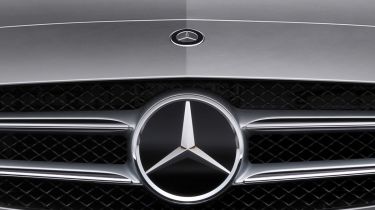 Mercedes has announced a diesel trade-in scheme for UK customers, offering £2,000 off new Euro 6 compliant diesel cars for owners of older Euro 1 to 4 models when they trade in their vehicles. The scheme will be available until the 31st December 2017, and is a similar move to the one recently revealed by BMW.
• Mercedes announces £195m voluntary software tweak for 3 million diesel engines
As the trade-in offer is open to any Euro 1 to 4 diesel car, most pre-2005 diesels are covered, as long as the owner trading it in has owned it for at least 6 months and it complies with the correct standards.
Mild and plug-in hybrid cars are eligibile for the £2,000 subsidy alongside any existing government grants. For conventionally powered cars, only new Euro 6 diesel cars are offered with the saving, though. Mercedes sees clean diesel engines as a key part of its immediate future, and has promised rapid rollout of a new modular diesel engine family in response to questions over diesel emissions.
Smart Electric Drive models are also available with cash off, though the bonus is smaller at £1,000.
On top of the diesel scheme bonus, customers will be offered compensation for Euro 1 to 3 cars, which will be scrapped when traded after having its value assessed by the retailer. Euro 4 diesel owners will recieve a straight trade-in price.
Alongside Mercedes and BMW, the Volkswagen Group is expected to announce a similar scheme for older diesel cars in the coming weeks.
What do you make of Mercedes' offer to older diesel owners? Tell us in the comments...