Nico Rosberg announces Formula 1 retirement
The 2016 World Champion has revealed his intention to leave Mercedes and the sport altogether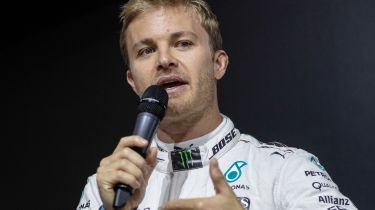 Formula 1 World Champion Nico Rosberg has sensationally announced his retirement from the sport after winning his first World Drivers' Championship.
The 31 year old German, whose father Keke won the championship in 1982 under the Finnish flag, beat Mercedes teammate Lewis Hamilton to the 2016 title by five points after finishing second behind the Briton at last weekend's Abu Dhabi Grand Prix.
Announcing his retirement in a statement on Facebook, Rosberg wrote "Since 25 years in racing, it has been my dream, my 'one thing' to become Formula One World Champion. Through the hard work, the pain, the sacrifices, this has been my target. And now I've made it.
• Mercedes to enter Formula E in 2018
"When I won the race in Suzuka [Japan], from the moment when the destiny of the title was in my own hands, the big pressure started and I began to think about ending my racing career if I became World Champion."
In the statement, Rosberg reveals that he took the decision to retire on the Monday evening after the Grand Prix – just 24 hours after he had been crowned this season's champion.
Looking towards the future, the title winner said, "There is time to savour the next weeks, to reflect on the season and to enjoy every experience that comes my way. After that, I will turn the next corner in my life and see what it has in store for me…"
Team boss Toto Wolff added that Rosberg's imminent departure was "unexpected", but that the Mercedes driver had "chosen to leave at the pinnacle of his career, as World Champion, having achieved his childhood dream. The clarity of his judgement meant I accepted his decision straight away when he told me".
It brings an end to a Formula 1 career beginning in 2006 with Williams. Rosberg has driven for Mercedes since the 2010 season, and in that time has partnered Michael Schumacher, won 23 Grand Prix, achieved 30 pole positions and of course that all important Drivers' World Championship.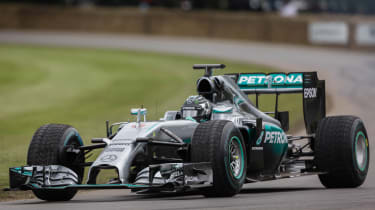 Who could replace Rosberg at Mercedes?
As sudden as Rosberg's retirement was, speculation as to who could replace him and take the hotseat next to Hamilton at Mercedes for 2017 is already in overdrive.
Regardless of the large scale technical changes coming to Formula 1 next season, it's likely Mercedes will still be the team to beat, and whoever gets the seat may get a decent shot at claiming the World Championship.
Perhaps the easiest move for Mercedes would be to give the seat to reserve driver Pascal Wehrlein. The young German driver raced for backmarkers Manor during the 2016 term, impressing with a points scoring finish at the Austrian Grand Prix and regular appearances in Q2 during qualifying.
However, a star name could be in the frame too. McLaren's Fernando Alonso is desperate for a third World Championship, though to break from a slowing improving McLaren-Honda would be a seismic move – and a costly one in terms of contractual pay-outs for Mercedes. McLaren would be extremely reluctant to let Alonso go too, considering Mercedes poached Hamilton from them in 2012 and it leaves McLaren seeking experience to partner rookie Stoffel Vandoorne.
Red Bull's teenage sensation Max Verstappen has already established himself as one of the most talented drivers on the grid with breakthrough performances in 2016, though his inexperience and aggressive style could be at odds with Mercedes' needs.
Team boss Toto Wolff said Mercedes would "take the neccecary time to evaluate our options and then find the right path in the future", and the unexpected nature of Rosberg's retirement means it could take a while to line-up a replacement from scratch.
Who do you think Mercedes should sign for the 2017 season? Let us know in the comments.