Mercedes confirms Formula E entry for 2019/20 season
Mercedes-Benz confirms it will join the likes of Audi and BMW on the Formula E grid in a bid to promote its upcoming 'EQ' electric cars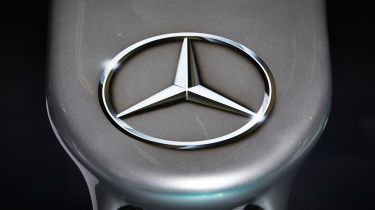 Mercedes has officially confirmed it will enter Formula E in 2019, ditching its activities in the DTM championship in Germany next year before its assault on the all-electric single seater racing series begins.
The announcement to join the Formula E grid for the 2019/20 isn't all too surprising – the firm sounded out a potential entry last year, when it signed an 'option agreement' to potentially enter the sport from 2018 onwards.
• Best electric cars on sale 2017
It means that alongside the manufacturer's championship-winning Formula One outfit, it will use Formula E to develop new electric powertrain technology and market its upcoming range of EQ all-electric cars, the first of which is likely to appear when Mercedes goes racing in 2019.
Dr Jens Thiemer, marketing president at Mercedes-Benz, said: "Formula E is a significant step in order to demonstrate the performance of our attractive battery powered electric vehicles, as well as giving an emotional spin to our EQ technology brand through motorsport and marketing."
Following the release of the first Mercedes EQ car two years from now, we expect Mercedes to unleash an aggressive product offensive, launching ten new EVs by 2025.
Explaining the move from a motorsport perspective, Toto Wolff, head of Mercedes Motorsport, added: "I am pleased that we were able to extend our entry option for one year to the 2019/20 season. This gives us time to properly understand the series and to prepare for our entry in the right way."
Formula E founder and CEO Alejandro Agag said: "Today is a great day as we welcome Mercedes to the Formula E family - adding to the increasing number of manufacturers joining the electric revolution."
Mercedes' announcement to join Formula E is the third in as many weeks from a German premium manufacturer – earlier this month both BMW and Audi revealed plans for Formula E entries of their own, and it means that all three big German premium carmakers will be in the sport by the end of 2019. They'll join the likes of Jaguar, DS and Renault on the grid.
Is Formula E now more important for carmakers than Formula One? Tell us your opinion in the comments.