Daimler joins forces with Bosch to develop self-driving car systems
German multinationals Mercedes and Bosch announce tie-up to develop new self-driving systems and software by the early 2020s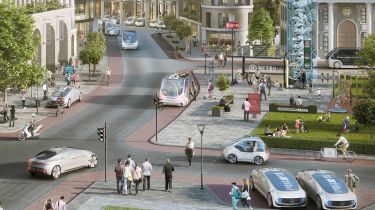 Mercedes' parent company Daimler has announced a new partnership with fellow German engineering multinational Bosch to develop fully autonomous driving systems, which we'll see on the roads by "the beginning of the next decade". The two companies have not put a firm date on when the system will be ready but promise that it'll be introduced as early as possible, and the early 2020s target is in line with Mercedes' previous timeline.
Bosch's experience when it comes to self-driving cars is impressive – it's a key Tesla supplier and has also supplied Google with radar components for its Waymo project.
• Self-driving cars: everything you need to know about autonomous vehicles
The new joint force has identified three goals it intends to achieve by developing a new autonomous driving software system: improved safety on roads, better traffic flow in cities, and interestingly, it also intends to make the prospect of car-sharing more attractive.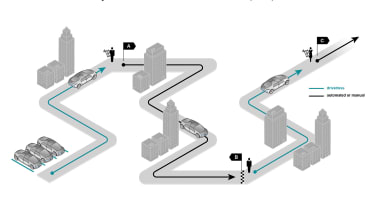 Mercedes' premium image in the motor industry may seem at odds with car sharing services, but Daimler says it wants to develop a system with Bosch by which passengers can order an automated car via a smartphone, confirming that the venture will form the foundations of a driverless taxi service.
Daimler's intention to enter the race to create self-driving taxis was revealed in late January, when Mercedes announced plans to team up with ride-hailing firm Uber. Under the terms of that partnership, Mercedes will provide self-driving vehicles to the taxi firm in the near future, which will be bookable through the Uber smartphone app.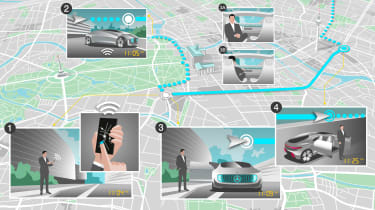 It's not clear how closely related the deal between Daimler and Bosch is to Mercedes' deal with Uber, though it was noted at the time that the Merc-Uber tie up was non-exclusive, leaving the door open for other companies - such as Bosch - to come on board.
What do you think of Mercedes' plans? Have your say in the comments...