Mercedes CLA 45 AMG: what's it like to live with? (video)
Our man is sad to see his long-termer go, but what was it like living with the Mercedes CLA 45 AMG?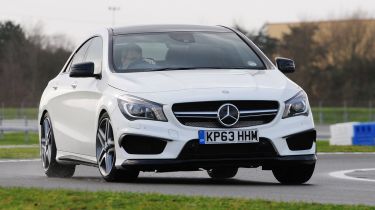 I've been living with the CLA 45 AMG for six months and it's a really interesting car. It's a strange car, though, because there are so many things about it which I really love, but there's quite a few things about it I'm not so sure about and that I find a little bit irritating.
• Read the full long-term report on the CLA 45 AMG
Starting with the looks, I think it looks fantastic from the front and great in profile, I'm just not convinced about the treatment at the back where it looks like it's been slightly melted where it tapers down at the rear. But you don't see many on the road and it does get a lot of attention - and I've had loads of comments from people. Neighbours have commented on it when it's been on my drive, too.
It's got that AMG look that people expect and I don't think people are disappointed by the look of it. What they are surprised about is me telling them it's got a 2.0-litre turbocharged engine and that it's four-wheel-drive - that it's not a rear-wheel-drive V8 car. I've got to say, there's no way I'm disappointed with the performance of the car because, with 355bhp and lots and lots of grip, it really is a quick point-to-point road car.
• Four-wheel-drive sports saloons twin test
I've found I'm using the gearbox all the time with the paddles in manual mode because it allows you to control the engine more. In fact, the only time I don't use the car in manual mode is when I'm in town, then I'll just leave it in the eco setting, let the stop-start work and not bother with the paddles. But if I'm driving on the open road or even on the motorway, I tend to use the paddles. The gearbox is pretty good, it shifts pretty quickly and you get a nice blip on the downshifts.
We had a sports exhaust fitted to the car halfway through the time that we've had it and that really does transform the car, it gives you a really big rasp on the upshift if you change at full revs. It just adds an extra bit of character to the car. What's good is that if you're sitting on the motorway at 70mph there isn't a drone from the exhaust.
I think the cabin is great but we've got a lot of optional stuff on this car, including the Alcantara steering wheel, even the metal paddles are optional, so everything I like about the cabin are optional, but there's a definite sense of being in something quite upmarket every time you get in the cabin. I think that's crucial when you own a Mercedes. You want it to feel special and I think it does feel special.
But overall, I think the car feels a lot more than just a souped-up hot hatch with a coupe body. It feels like you get quite a serious AMG car. The thing I can't get past with the car is that, with all the options on it, this car is edging towards the sort of money you'd spend on a Porsche Cayman and the handling, although there's lots of grip, just isn't that engaging.
Partnership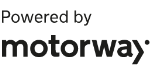 Need to sell your car?
Find your best offer from over 5,000+ dealers. It's that easy.
The ride is really firm and you just have to get used to it. I got the stage where I could put up with it, but it wasn't popular with passengers. If I took my girlfriend out in it, she always found the car really uncomfortable as a passenger so you'd have to put up with a firm ride if you wanted to buy one of these cars.
But, it's time for it to go back to Mercedes now, and overall I'll be quite sad to see it go. I have really enjoyed living with the CLA 45.