Used Mercedes A-Class (Mk4, 2018-date) review
A full guide to buying a used Mk4 Mercedes A-Class
Verdict
The fourth-generation A-Class may be a lot less adventurous than the original take on the formula, buit it's a much more accomplished car that's sold in far greater numbers thanks to its more conventional design. It's less distinctive but much better to drive, and you can forget any notion of the A-Class being exclusive; there are thousands of them available on the second-hand market, from little more than three years of sales. But as the car's showing in the 2021 Driver Power new car survey shows, the A-Class is a great car to live with, thanks to its high-quality construction, user-friendly cabin and decent dynamics. Cramped rear seats and a small boot ensure there are better family-friendly all-rounders out there, but if you don't need lots of carrying capacity the A-Class might be your perfect small hatch.
Mercedes-Benz is one of the more conservative car makers, which is why it rarely takes any big risks with its products. It focuses on producing well-made cars at premium prices, and it leaves the gimmicks to others.
So, when it launched the original 'twin-chassis' A-Class in 1998, such a seemingly rash move was quite out of character. Costly to build and dynamically compromised, that original A-Class wasn't a great sales success for Mercedes, yet the Mk2 stuck to the same principle.
Mercedes' smallest car (Smart models excepted) always struggled to compete aginst more conventional small family hatchbacks, which is why that's what the Mk3 A-Class became. This time Mercedes hit the spot, which is why when it launched the fourth-generation model it opted for more of the same – and was rewarded with a sales hit.
Model covered
History
The A-Class Mk4 arrived in the UK in May 2018, with buyers able to select between the 161bhp 1.3-litre A200 and the 221bhp 2.0-litre A250.
For those who preferred diesel there was a 115bhp 1.5-litre A180d, and these were joined six months later by the 148bhp A200d along with the 187bhp A220d, both with a 2.0-litre engine.
At first only a five-door hatchback was available, but at the start of 2019 an A-Class saloon hit UK roads, available only in A180d and A200 flavours; in autumn 2018, 134bhp 1.3-litre A180 and 187bhp 2.0-litre A220 petrol engines joined the range.
By spring 2019 a 302bhp Mercedes-AMG A35 4Matic had appeared, initially in hatch form only, but a saloon arrived within a few weeks. At the end of 2019 the 415bhp A45 S 4Matic+ arrived, alongside the A250e plug-in hybrid.
Which one should I buy?
The automatic transmission is slick; you'll also find an auto easier to sell than a manual. We wouldn't avoid any of the engines since they're all powerful enough, although the A180 could do with a bit more muscle.
All A-Classes are well equipped though, including the entry-level SE that features 16-inch alloy wheels, a 7in touch-screen display, cruise control, DAB radio, keyless go and a multi-function steering wheel.
The Sport comes with 17in wheels, LED headlights and dual-zone climate control. AMG Line models come with 18in alloys, body styling and sports seats.
Partnership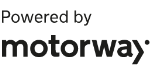 Need to sell your car?
Find your best offer from over 5,000+ dealers. It's that easy.
An Executive Equipment Line pack adds heated front seats, parking sensors front and rear, electrically folding door mirrors plus a 10.25in display. The Premium Equipment Line pack also has adjustable ambient lighting and a premium sound system.
Alternatives to the Mercedes A-Class Mk4
It's the Audi A3 and BMW 1 Series that pose the biggest threats to the A-Class.
Both carry premium badges and are refined, good to drive, filled with the latest safety and comfort tech, and they also both have user-friendly dashboards. Both are also costly to buy, but in return you get efficient engines.
In theory the Volkswagen Golf isn't quite premium enough to compete with the A-Class, but in reality it's such an accomplished all-rounder that you'd be mad to overlook it. We'd also recommend checking out the Mazda 3 which is really good to drive and has a great interior, albeit less hi-tech than the Merc's.
The Lexus CT is another premium small hatch, but it's now very dated and it comes only in (non-plug-in) hybrid form.
What to look for
Transmissions
The A180 and the A200 were the only models offered with a six-speed manual gearbox; all other A-Classes came only with a dual-clutch automatic transmission with seven or eight gears.
Four-wheel drive
Both Mercedes-AMG variants (A35 and A45) came with 4Matic four-wheel drive as standard. The A220 petrol engine came in front- or four-wheel-drive forms. All other A-Classes were front-wheel drive.
Premium Plus
It's worth tracking down a car with the Premium Plus equipment line package. This brings electrically adjustable front seats with memory, adaptive LED headlights and a panoramic glass sunroof.
Codename
The original A-Class with the twin-chassis design was codenamed W168 by Mercedes, with its successor known as the W169. The Mk3 (from 2013) was the W176 and the Mk4 is the W177.
Interior
Those in the front row definitely get the best deal, with lots of premium materials, supportive and comfortable seats, plus plenty of seat adjustment.
Things aren't so great in the back, because both head and leg room are at a premium; there's more space in a Golf.
With the back seats in place the boot can stow 355 litres; with them folded this jumps to 1,195 litres, which aren't especially impressive figures – and it's even less for the A250e, A35 and A45 editions.
Running costs
The service interval for all fourth-generation A-Classes is 15,500 miles or 12 months, with services alternating between minor and major. Whereas the minor service is priced at £356 if just the oil and filter are changed, also replacing the brake fluid pushes this up to £468; this needs to be renewed every two years.
The major service is priced at £569 because it includes a replacement air filter and spark plugs on top of the oil, filter and brake fluid change. The spark plugs on their own are pegged at £152, so if you run a diesel-engined A-class this cost should be deducted from the price of a major service.
The coolant should be renewed every 10 years or 124,000 miles (at £93.60), and because all A-Class engines are chain driven, there are no cambelts to replace.
Recalls
So far, Mercedes has issued 22 recalls against the Mk4 A-Class. The first three came in September 2019 (faulty crankshafts requiring engine replacement, AEB glitches, damaged panelwork) and the most recent campaign was launched in August 2021 because of problematic panoramic sunroofs.
Along the way there were recalls because of poorly made suspension uprights, incorrectly assembled airbags, loose bolts on the rear axle and an incorrectly located air-con hose.
Other potential problems included leaking turbochargers, faulty eCall software, poorly secured seatbelts and ECUs that didn't work properly, as well as incorrect spark plugs, faulty steering columns and missing ISOFIX brackets.
To check if any potential purchase is the subject of any outstanding recalls, put its VIN into the box here.
Driver Power ownership satisfaction
The fourth-generation A-Class made its Driver Power new car survey debut in 2020, when it notched up a 36th place. In 2021 it then crept up the charts with a 23rd place, putting it well above the BMW 1 Series (in 46th place) and the Audi A3 (which came 55th); the Golf came 73rd.
There's nothing that owners particularly dislike about their A-Classes; what they really do like is the interior, the overall quality, the infotainment and how good the car is to drive.