Volkswagen Group MOIA Shuttle ride-sharing EV to be on the road this year
VW's MOIA Autonomous shuttle will be on city streets in 2018 along with second MOIA EV
Volkswagen mobility brand MOIA will have its first vehicles on city streets by the end of this year, according to VW's chief digital officer Johann Jungwirth.
Speaking exclusively to Auto Express at the Consumer Electronics Show in Las Vegas, Jungwirth qualified his comments that we'd see a MOIA vehicle soon by confirming that meant this year: "Yes, you'll see the MOIA shuttle this year," he told us. However, Auto Express understands that it's likely to be a project over a limited area in a major city, possibly Hamburg in Germany. MOIA CEO, Ole Harms, has previously stated that the brand aims to introduce one million MOIA cars in major cities by 2025.
Jungwirth also revealed that we'd see another MOIA model revealed in 2018. "You'll see something else from MOIA this year, too," he said, "Although it won't be at a motor show – we'll probably just put it on the streets for people to see."
Volkswagen showed the MOIA Shuttle at CES and confirmed that it will be the first vehicle to feature technology from its partnership with Aurora Innovation, a Silicon Valley tech company set up by former Google car project chief Chris Urmson.
Urmson's team have been bringing its self-driving and artificial intelligence tech to Volkswagen's autonomous car projects, working alongside Jungwirth, to deliver what Urmson told us would "self-driving cars to market quickly, safely and at scale."
"MOIA is important to us and to Volkswagen," he told us.
A further Aurora partnership with Hyundai was also announced at CES providing similar technologies, although Urmson admitted that the work with Volkswagen was further advanced as it had been going on longer. 
Johann Jungwirth also confirmed that development of the Volkswagen Group's Sedric autonomous vehicles is continuing – with help from Aurora. As well as the Sedric pod, first shown last year, Jungwirth showed sketches that included a long-distance Sedric lounge concept, a Sedric racer, an urban shuttle, a long-haul truck and a delivery van/mailbox station that, Jungwirth says, could deliver mail and packages to your door. 
Volkswagen has already been testing its autonomous concepts with customers on the streets. Jungwirth told us that a VW T6 model had been converted to show what an autonomous ride-sharing vehicle could be like to use, including showing adverts that would reduce the cost of the ride. 
The 'one button' available to hail an autonomous ride also came about through customer research. "We had an 82-year old woman who wanted to use the technology, but she didn't have a smartphone," Jungwirth told us. "So we developed the button that could be used by anyone and everyone." 
MOIA Shuttle concept
Customers wishing to use the MOIA service can download an app to order a vehicle to their start point. The app's algorithms calculate the location of other MOIA users with similar destinations and pools the customers together in one ride.
The MOIA Shuttle concept car appears to borrow elements from the Volkswagen Transporter panel van but is fully electric. It can accommodate up to six passengers with plenty of space inside, and the sliding side doors can open and shut automatically. Each seat has its own USB port and free WiFi is equipped in every vehicle. According to MOIA, the concept has a range of over 186 miles and can be charged to 80 per cent capacity in 30 minutes. 
Partnership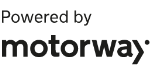 Need to sell your car?
Find your best offer from over 5,000+ dealers. It's that easy.
What do you think of VW's MOIA brand? Is it destined for big things?