VW launches MOIA mobility service start-up to take on Uber
Volkswagen Group partners with Gett to create MOIA, a standalone mobility services provider with bespoke electric vehicles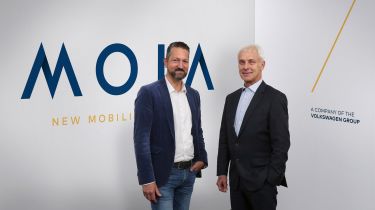 Numerous carmakers have reacted to the Uber phenomenon of late, and now it is Volkswagen's turn to enter the fray. The German carmaker has launched a new standalone mobility service brand called 'MOIA' at this year's TechCrunch Disrupt London show, with the aim of creating bespoke electric and autonomous ride sharing vehicles.
The announcement follows on from the VW Group investing $300m into ride-sharing app company Gett earlier this year. MOIA will partner with Gett with the aim of becoming a market leader in new mobility services, such as ride-sharing and 'pooling' shuttle services, before 2025.
Recently, Toyota has invested in and partnered with market leader Uber, while General Motors has pumped $500m into Uber's nearest competitor, Lyft. Other brands such as Daimler and BMW are funding apps or startup services, too, as manufacturers recognise more people are moving away from traditional vehicle ownership in cities. VW CEO Matthais Müller said "though not everyone will still own a car in future, MOIA can help make everyone a customer of our company in some way or another"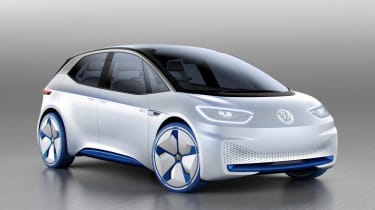 MOIA aims to expand Gett's global market position in ride hailing app services, and, according to VW's executive director for new business and mobility Ole Harms, "conceive and develop our own products outside of that platform", including shared on-demand shuttles. MOIA will also be able to tap into the VW Group's existing resources, with a plan to build fleets of bespoke electric vehicles – the first likely to be a Transporter-style shuttle minibus - using the Group's new modular MEB platform found in the ID concept.
• Ultimate guide to self-driving vehicles
The first purpose built MOIA electric vehicle will be revealed "sometime late next year", with established mobility services in place by 2021. MOIA is also aiming to be in the top 3 of mobility providers by 2026, with a fleet of over a million app-summoned autonomous electric vehicles operating. However, Harms wishes to avoid the same animosity that Uber has faced in numerous cities by partnering with governments and existing public transport networks, rather than competing with the latter.
These electric fleets will first be established on a similar business model to other ride-sharing services, with Harms expecting existing taxi drivers to be attracted over by competitive leasing deals. Autonomous technology will then be introduced to allow truly driverless shuttles to operate 'pooling' journeys in urban areas. Harms is keen to point out that it will be "democratized mobility" with the service operating for a similar cost as public transport.
"The key things that will make us stand out in the mobility sector will not just be low cost, but also increased safety and reliability with autonomous driving tech, and better algorithms [than UberPOOL] for our ride pooling service".
Harms claims MOIA will "strive to be in a leading position in Europe first", with Berlin the initial centre for pilot trials of its app-based ride hailing services next year. However, the company has "global aspirations", intending to roll out on a large scale in the US, China and Latin America in due course.
Will VW's new MOIA mobility brand be a success? Let us know your thoughts below...