Goodwood Festival of Speed, Revival, and Members' Meeting to go ahead in 2021
All three of Goodwood's flagship motorsport events are set to take place next year, having been cancelled in 2020 due to Covid-19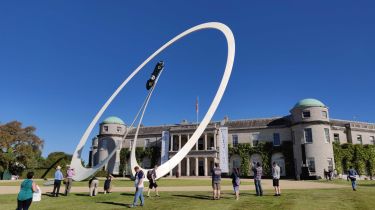 The Goodwood Festival of Speed, Revival, and Members' Meeting are all planned to go ahead in 2021, having been cancelled in 2020 due to the Covid-19 pandemic.
The 78th Members' Meeting, which was originally meant to take place in March 2020, has now been rescheduled for 15-16 May 2021, when members and fellows of the Goodwood Road Racing Club and their guests will be allowed to attend.
The Festival of Speed is then set to go ahead on 8-11 July with the theme of 'The Maestros - Motorsport's Great All-Rounders'. The event will be open to the public as usual, allowing motoring enthusiasts to watch cars of all eras tackling the 1.16-mile hillclimb at Goodwood House.
Finally, the Revival will take place on 17-19 September, with classic cars from between 1948 and 1966 competing in races on the historic motor circuit. Like the Festival of Speed, the Revival will be open to the public.
All three events will be run in accordance with Government guidelines on Covid-19 and social distancing. After being forced to cancel its flagship motorsport events in 2020, Goodwood held a behind-closed-doors Speedweek show in October, where races were broadcast online and on TV.
The Duke of Richmond, owner of the Goodwood Estate, said: "More than anything else, it is the people who make our events so special - the drivers, the teams, our staff and above all the fans.
"We were incredibly disappointed not to be able to welcome them to our much-loved events in 2020. Now, we are thrilled to be able to announce that all three motorsport events are planned to be back next year.
"Thank you to all our loyal followers who either rolled over their tickets or joined the Goodwood Supporters' Association, which helped us immeasurably in a very tough year. We absolutely cannot wait to see them and plenty of new fans in 2021."
Are you looking forward to the Goodwood Festival of Speed's return in 2021? Let us know your thoughts in the comments below...