Admiral to issue £25 refund on all car insurance premiums
The insurer is passing on the savings it's making as a result of less claims being made during the coronavirus lockdown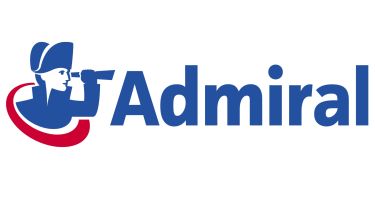 Admiral is issuing a £25 refund to anyone who holds a car or van insurance policy with them, passing on the savings it's making as a result of the coronavirus lockdown.
Anyone who has an active car or van insurance policy with Admiral that started before 20 April 2020 will receive £25 per insured vehicle back. With 4.4 million vehicles insured by Admiral in the UK, this means the company will be giving back a total of £110 million.
As a result of the coronavirus lockdown, most people are using their cars a lot less than they normally are, which means there are less accidents occurring and in turn less insurance claims being made. Admiral is making financial savings as a result of this and has decided to pass some of that back to its customers.
Customers don't have to take any action in order to receive their refund - it will be automatically credited to thems by the end of May. Admiral will be contacting customers in the mean time to explain how their refunds will be issued.
The £110 million refund scheme is part of an overall £190 million package being implemented by Admiral, with the other £80 million being used to reduce the company's insurance premium prices.
Any NHS workers who are involved in an accident during the coronavirus crisis will have their excess fees waived, while anyone using their car in an NHS volunteer role - such as transporting people to hospital or delivering medical equipment - will be guaranteed cover.
The £190 million package is worth about the same as Admiral's income from premiums for one month, or a third of its total 2019 profits.
Cristina Nestares, CEO of UK insurance at Admiral, said: "During this challenging period, our main priorities have been helping our customers, supporting our local community and protecting the wellbeing of our staff, which is why we have introduced these initiatives to give something back to the customers and communities we serve.
"This is an unprecedented time when people across the country are driving significantly less than before the lockdown, and we expect this to lead to a fall in the number of claims we are seeing. We want to give the money we would have used to pay these claims back to our loyal customers in this difficult time. We have also already reflected this change in driving behaviour in our pricing for customers and will continue to do so."
Click here to see how much car insurance premiums have risen in the past year...