Jaguar Land Rover SVO chief: Electrification no obstacle to JLR personalisation
Jaguar Land Rover's Special Vehicle Operations division is planning for an electric future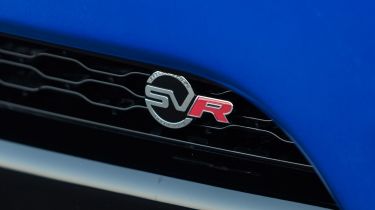 Electrification won't be a barrier to personality in future SVO-tuned electric Jaguars, according to Managing Director of Jaguar Land Rover Special Operations, Michael van der Sande, while more – and more affordable – SV-badged models could be on the way.
Jaguar will become an all-electric brand from 2025, while Land Rover is aiming for 60 per cent of its sales to be pure-electric from 2030, but despite the switch to electric propulsion removing one of the big characteristics from a performance or luxury car – so far a key element in the appeal of JLR's SVO products – van der Sande believes that "character is not just about powertrain."
He told Auto Express that, "Clearly the V8 supercharged engine we use today is incredibly characterful and gives a distinct personality, but while electrification is more seamless than that – because that great sound isn't there, the character of a V6 or a V8 – you can have all sorts of stuff, like multiple motors, torque vectoring and electronic E-diffs."
Van der Sande believes that straight-line 0-60mph performance is the least important attribute for any EV, but that how a car behaves and drives will be more important to Jaguar.
"There are many areas where we'll be able to differentiate [an SVO model] from the core car. We'll add more technology because our customers will also be able to afford the best expression of our cars. I'm excited by it."
The Dutchman also outlined JLR's future plans, "with our intent to offer the SV treatment on more models" but that the brand – still in its infancy, founded only in 2014 – will take things step-by-step. Van der Sande told us that SVO is part of the discussions to define what Jaguar's new electric car platform should be, hinting at what future full-electric luxury and performance Jags could offer.
"We're at the table when the various stakeholders put their requirements in. In our case it means we want to package protect for wider wheels, or we want to package protect for bigger or more motors, or we might want to look at body stiffness to make sure it can take the power and the torque that our cars bring.
"That goes into the platform definition. The technology is moving so fast, but our engineering teams from Jaguar and Land Rover will make sure the platform bandwidth can support any products we want to do off that." He also admitted that a new, flexible EV architecture does in theory mean multiple model derivatives available to SVO using the same underlying architecture, which fits with Jaguar
Land Rover shrinking its vehicle architectures back to just three platforms. When it comes to the character of future electrified and electric SVO models van der Sande outlined that JLR's in-house performance and luxury arm hasn't yet locked down whether artificial sound will play a part to add personality.
"It's very vehicle specific," he said. "You might have a luxury vehicle where silence is the holy grail, but with a more performance-oriented car you might want to play with sound. An SV car might have a different expression again – whether that's the sound, what you touch, or the smell of the leather."
Partnership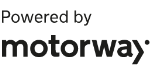 Need to sell your car?
Find your best offer from over 5,000+ dealers. It's that easy.
SVO will take another step forward in the future when it comes to personalisation and customisation too. The brand saw a 64 per cent increase in sales for its last full financial year, so there's clearly consumer appetite.
"There are two elements. The first step is the main building blocks, the models we sell lots of. Beyond that, there's a trend for more bespoke vehicles, limited-run, small numbers of very specific cars."
SVO's classic division will continue, too, and van der Sande believes this element and the two brands' back catalogues will inform SV-branded JLR products in the future.
"Especially with Jaguar at the moment, what it really means, what can we carry into the future, how do we make sure there is a traceable lineage all the way from 70 years ago to the future – that's a fascinating activity and the mindset we have within SVO is trying to build the classic of the future."
SVO is deep in debate with teams working on new Jaguars to make sure the brand's heritage is carried into the future, and before Jaguar goes all-electric and Land Rover turns towards electrification, van der Sande feels it's his responsibility to ensure the brand is a continuum and retains its customers.
"Will we do some interesting stuff between now and then? Yes, I certainly hope so," he said.
Click here for our list of the electric cars with longest range...