Upcoming hot Renault models to wear Alpine badges
Former SEAT boss and mastermind of the Cupra sub-brand plots similar path for Renault and Alpine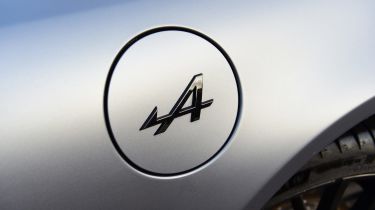 New Renault CEO Luca de Meo has confirmed that future hot Renault models will wear Alpine badges, revealing that a new generation of hot models from the French company is on the horizon.
"As I did with Cupra, I will find a point of contact between the Alpine brand and some Renault models," de Meo told Auto Express. "We need to be credible on that, so I'm not going to do that with Kangoo or Espace – I'm going to do that with things that fit the positioning of the brand."
That could mean that the new Renault Clio - currently without a hot Renaultsport version in its line-up - could be one of the first Renaults to receive the new sub-branding, with the Captur possibly following it to produce a rival to the new Ford Puma ST.
De Meo is setting up Alpine as a new business unit headed by current Renault F1 team managing director Cyril Abiteboul. It will comprise the F1 team (set to be rebranded Alpine from Renault for the 2021 season), the Renaultsport engineering business (described by de Meo jokingly as "a tribe of freaks doing very special stuff") and the historic elements of the Alpine brand.
"What I saw was the possibility to combine those things together to create what I call a mini-Ferrari – putting the F1 team at the centre of a business ecosystem and create a brand with a presence in motorsport, engineering, production and distribution.
"We have to stop with the nostalgia on Alpine and use Alpine as an opportunity to project ourselves into the future, when it comes to distribution, technology, electric cars, etc."
De Meo also hinted that he would open up the distribution network from the current 70 dealers out of a global number of 11,000 Renault retailers.
On the current Alpine A110, de Meo confirmed that the model has a future that could include electrification. "I want to organise a lifecycle management of the A110 a little bit like the Porsche 911, so we will have different versions.
"Maybe we can turn the car one day to an electric version if we manage to solve the business case if we maybe find a partner.
"One of the missions we could give to Alpine is to make the electric car experience emotional and thrilling – we have a couple of ideas!"
De Meo is just over three months into his second spell at Renault – this time as CEO – and has already introduced the Megane e-Vision concept to the market, a car that is, he says, 95% true to an all-electric Megane crossover that will go on sale next year. He has also promised to present an eight year plan for the future of Groupe Renault in the new year.
Would you like to see more Alpine models? Let us know in the comments below...