Jaguar Vision Gran Turismo SV concept car uncovered 
The first Jaguar concept car in seven years arrives, a physical version of the Jaguar's racer from the Gran Turismo game series
Every driving game these days seems to have more realistic graphics, harnessing computer processing power to deliver more detailed visuals than ever – more accurate representations of the cars we drive (or just dream of driving) on a daily basis.
But what you see here is a vehicle that has gone in the other direction – because the latest Jaguar concept (the company's first publicly released concept car in seven years, no less) is a physical version of a digital vehicle. This is the Vision Gran Turismo SV, the latest model from Sony's Gran Turismo series to make the jump from pixels to a full 3D model.
This isn't actually an entirely new vehicle; in summer 2019 Jaguar and Gran Turismo's creator, Polyphony Digital, released a futuristic all-electric GT called the Vision Gran Turismo Coupe. But while that car remained virtual, its new motorsport-themed evolution has been deemed worthy of a transformation into reality.
And as its name suggests, the new arrival is indeed heavily based on the GT Coupe. It comes courtesy of a joint effort between Jaguar's regular design team and their counterparts in Special Vehicle Operations – the specialist division of Jaguar Land Rover that aims to take each of its brands to extremes.
The young designer who led the original GT project, Ollie Cattell-Ford, is a keen gamer himself. He says that player feedback on the first car's physics model influenced the team's work. "People loved the look of the Gran Turismo Coupé," he says, "but in the game they saw it as a real muscle car – something with a lot of power but perhaps needing a bit more grip. We've tried to address that with the SV."
Now, if you're raising your eyebrows at this dedication to how a billion ones and zeros are interpreted through a handheld controller, we'll forgive you. But Cattell-Ford says that Polyphony gets deeply involved in how a manufacturer wants its car to behave in the game.
"We have to share hard data with them," he points out. "Proper numbers. It's not just a case of sending off some sketches or CAD drawings. Polyphony wants CFD [computational fluid dynamics] data on what's happening with the aerodynamics, chassis parameters, information on the centre of gravity, and plenty more."
So Cattell-Ford took the original car to SVO and told them to increase the amount of downforce – and what you see here is the result. It certainly looks striking as we get up close during a pre-launch photoshoot in a Midlands studio. It's big, for starters – 5.54 metres long. But also astonishingly low – lower than a Lamborghini Aventador, Cattell-Ford tells us, but "not quite as low as a Ford GT40".
Of course, the fact that the SV is not revolving on a screen allows you to go beyond the limits of a television display and see the car from dozens of new angles. Step back and take in the side view, for example, and you can see how the original Vision Gran Turismo Coupé's cab-back, long-bonnet profile has been affected by the addition of the enormous, dining table-sized rear wing.
Partnership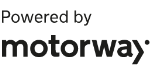 Need to sell your car?
Find your best offer from over 5,000+ dealers. It's that easy.
Equally, the physical model allows you to zoom in on details that would be lost, even in Polyphony's hi-res world. Such as the towing eye, mounted motorsport-style just above the vast front splitter. Or the tasteful decals that mix a nod to the past – including the dates of all of Jaguar's Le Mans successes – with a pattern that screams 'circuit board' and electrification.
It's the front end that really grabs the attention, though – the fact that the race appendages can't disguise a nose that is still unmistakably Jaguar. The grille and, in particular, the blistered front wheelarches are both nods to classic racing Jags – the C- and D-Type, mainly – and yet the overall look isn't remotely retro, thanks to the car's ultra-slim headlights.
The overall look is an example, we're told, of how Jaguar's devotion to crease-free bodywork can be taken to extremes – and sure enough, as we examine the SV's shape closely, it's hard to catch any hard creases in the bodywork at all. In the area where the roofline blends down, then back up into the rear wheelarch, it's impossible to see where each curve begins and ends.
The scenario that spawned the SV was that the 'owner' of the original concept might want to take it endurance racing at Le Mans, much as sports car drivers have been doing for generations. It's a brief that Cattell-Ford and his counterparts at SVO clearly relished – not least in the adoption of liquid nitrogen to keep the batteries cool. 
"We had the idea that the LN2 tank could be swapped at pit-stops, much like a fuel refill," Ollie says, "and that this could be used periodically by the car and driver during the action. We've been working with Polyphony on it too, so hopefully in the game there should be blasts of steam visible as the car cools itself."
We're not allowed to open the cockpit, let alone sit in the driver's seat. But inside, there's a lot of industrial sci-fi, rather like a slightly tidier version of the X-Wing fighter from Star Wars. Getting in and out is "a challenge", Cattell-Ford says, despite a trick opening mechanism for the roof. But once you're there, the wraparound screen is said to give an evocative view forwards, over those wheelarch bulges.
The rear has more brutal functionality on show, with a diffuser that could swallow a grown man and that wing. Were there any moments of friction between the regular design team and SVO, we wonder? "Not really," Cattell-Ford says. "We have a pretty open relationship there, and some of that team have been based with us in the past anyway. If anything, lockdown meant that we just swapped ideas more freely on Zoom. We had to remember that there was a target in terms of downforce, and SVO worked with us to achieve it."
How relevant can a computer game car be, though? Adam Hatton, Jaguar's Creative Director, Exterior Design, has popped across from Gaydon to join us, and is pretty clear on the subject. "This isn't going to make production," he says, "but it takes all of the values that we try to instil in every car we make, and turns them up to new levels. What
I would say is that it gives our team the freedom to play with how far our Jaguar elements can go." This, you'd fancy, could shape the technologies and priorities that the company explores a generation from now.
And in the more immediate future, what next for the Vision Gran Turismo SV? The concept model is likely to make occasional public appearances – perhaps at the sort of pop-up event that may become more frequent as the world emerges from Covid restrictions. Its digital counterpart is likely to rack up considerably higher mileages.
Game-inspired supercars
Jaguar isn't the first to take a car from screen to street below are some more memorable efforts from top brands...
Nissan 2020 Vision GT (2014)
Young designers at Nissan's European studio came up with the look for this futuristic GT/sports car – a nod to where the iconic GT-R could go in the next decade. It made its debut in Gran Turismo 6 and was then unveiled as a full-scale, real-world model at the 2014 Goodwood Festival of Speed. 
Citroen gtbyCitroen (2008)
This outlandish creation stunned Gran Turismo 5 gamers – and then cities like London, when Citroen wheeled out a real-world version powered by a Ford V8 engine. There were rumours of a tiny production run for money-no-object clients, but this plan was scrapped. Just one real example exists. 
VW GTI Roadster Vision GT (2014)
Gran Turismo studio Polyphony asked VW to create a new model to celebrate 15 years of the game. The result was the GT Roadster Vision GT, a dramatic open-topped twin-turbo V6 sports car. The MQB-based machine was unveiled 'for real' at the VW enthusiasts' meet in Worthersee, Austria.
Let us know what you think of the Jaguar Vision Gran Turismo SV in the comments...