Exclusive: Police failing to act on illegal car number plates
DVLA can rescind illegal plates using a 'two-strike' rule, but our investigation shows this rarely happens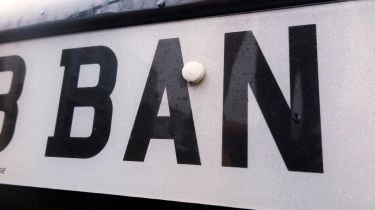 Enforcement systems designed to prevent drivers from incorrectly displaying number plates – a practice that can thwart crime and traffic-offence detection – are being under-utilised by police forces, Auto Express can reveal.
A policy from the Driver and Vehicle Licensing Agency (DVLA) stipulates that if the same vehicle and registered keeper are stopped more than once with a number plate that fails to meet regulations, that registration should be rescinded and the driver issued with a new, random plate. Drivers who are stopped once for incorrectly displaying their reg and fail to provide evidence to the DVLA that they have replaced their plates with correct items should also have the mark rescinded, according to the policy.
These rules are intended to ensure that all number plates meet the UK's regulations, so they can be read by automatic number plate recognition (ANPR) cameras, as well as other safety cameras.
Between 2015 and 22 May 2020, the DVLA only rescinded 109 number plates. Yet over the same period, the 13 police forces (out of 45) answering our freedom of information requests issued 625 traffic offence reports to the same vehicles more than once. At least five of these forces told us they do not liaise with the DVLA over such offences.
Some forces, including the Metropolitan Police, could confirm when a ticket had been issued to the same vehicle for a mis-displayed plate more than once, but could not determine if the two offences were committed by the same person.
A total of 22 forces were unable to tell us how many times a ticket had been issued to the same vehicle and keeper for an incorrectly displayed plate, often because their systems weren't set up to easily find this information, or because they did not log such details.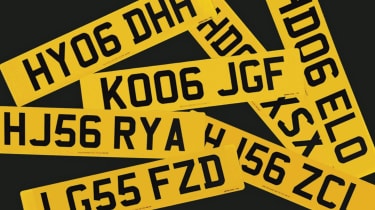 This means that we can only say for certain that the 625 double offences were for the same incorrectly displayed registration, not that the same person committed the offence. So while it's not possible to say for sure whether these plates should have been rescinded, the fact that many police forces are unable to determine this has prompted concern from motoring experts.
We contacted the DVLA to ask if it considered the current legislation and working practices around double number-plate offences to be fit for purpose, and the organisation informed us: "In cases where a fixed penalty has been issued it is a matter for individual police forces or officers to decide whether to notify the DVLA."
The National Police Chiefs' Council said: "Effective information sharing is an integral part of our roads policing strategy." It added: "We regularly review our information-sharing processes, and are committed to doing everything we can to make these processes as efficient as possible."
Jack Cousens, head of roads policy from the AA said: "Enforcing the proper display of number plates only works when the DVLA and police forces complete the correct paperwork and tell each other what's happening. Clearly some forces have stopped doing so.
"Effective roads policing can help tackle wider crimes such as drug trafficking and robbery. This is yet another example of traffic offences falling down the pecking order when it comes to police priorities."
UK number plate rules
Number plate rules are strict, with only one font allowed and numerous specific measurements having to be met. These include a stipulation that characters must be 79mm tall, 50mm wide (except the number one or letter I), and be composed of 14mm-thick character strokes.
There must be 11mm between characters, while the space between the age identifier (eg 70) and the three random letters that follow must be 33mm wide. The margins at the top, bottom and side of the plate, meanwhile, must be 11mm.
How and why do people display incorrect plates?
Drivers showing incorrect plates may place coloured screw caps in them so characters read differently; they may also buy plates with illegal fonts, improperly spaced characters or shaded backgrounds. The reasons for these offences are varied, but include drivers with personalised plates trying to make the characters more closely resemble a word; others may mis-display a plate after unwittingly buying a used car with an incorrect plate fitted; and criminals can deliberately obscure number plates in the hope of avoiding detection by ANPR cameras.
Whatever the reasons, however, number plates are supposed to be purchased only from approved, registered vendors, who should refuse to issue plates that do not meet the regulations. Offshore, unregistered vendors, as exposed in our investigation in 2019, get around these rules by marketing them as 'show plates', which are not meant to be used on the road.
Check out the number plates deemed too rude for the road...