Connected cars: Ford partners with Google for built-in Android Automotive
From 2023, new Ford cars will have an Android infotainment system with Google Assistant, Google Maps and Google Play built-in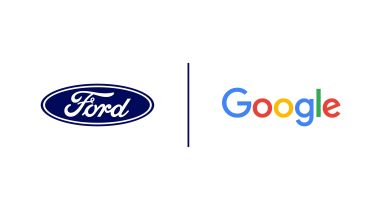 Ford has formed a strategic partnership with tech giant Google, which means future cars from the manufacturer will use an internet connected Android operating system with Google maps, apps and voice control technology built-in.
Starting in 2023, the six-year partnership will see new Ford cars use Android Automotive. Google Maps will be installed as the primary sat-nav system, which will include features such as real-time traffic, automatic rerouting and lane guidance. Google Assistant will also be built-in for hands-free voice control functions.
Ford owners will also have access to Google Play in their cars, allowing them to download vehicle-optimised apps for purposes such as listening to music, podcasts and audiobooks. Apps from third party developers will also be available, and Ford will be co-creating apps with Google.
The Android software will eventually be rolled out to the entirety of Ford's model range. The manufacturer has said that it will be fitted to millions of cars across the world, although it will not be available to Chinese buyers.
The announcement marks the beginning of the end for Ford's SYNC infotainment software, which will continue to be used until 2023 when it's replaced by the new Android system. Ford will continue to support Apple CarPlay and Amazon Alexa, though, and drivers will still be able to connect their own smartphones to the car's infotainment system.
As part of the partnership, Ford and Google have also formed a new collaborative group called Team Upshift, which will look at "developing new retail experiences when buying a vehicle" and "creating new ownership offers based on data". Ford also plans to "leverage" Ford's expertise in artificial intelligence and machine learning.
Google CEO Sundar Pichai said: "We're proud to… apply the best of Google's AI, data analytics, compute and cloud platforms to help transform Ford's business and build automotive technologies that keep people safe and connected on the road."
Check out our guide to Apple CarPlay here...