Plug-in hybrid emissions are three times higher than official tests show
Real-world tests of plug-in hybrids suggest that official laboratory tests could be dramatically understating emissions...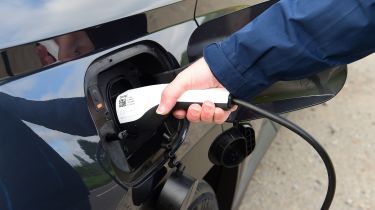 A new study has cast further doubt on the real-world efficiency of plug-in hybrid vehicles. The tests, carried out by Graz University in Austria on behalf of clean transport campaign group, Transport & Environment, reveal a major discrepancy between the official WLTP emissions test figures for the vehicles and their real-world performance.
Three test cars, a BMW 330e XDrive, a Peugeot 308 Plug-in Hybrid and a Renault Megane E-Tech PHEV, were put through a series of three test routes on public roads designed to replicate typical commuter journeys. Onboard emissions measuring equipment recorded the exhaust gases produced from each.
While the official WLTP laboratory tests indicate combined cycle CO2 emissions of between 27g/km and 37g/km for the cars tested, the real-world tests as a whole recorded emissions of between 85g/km and 114g/km when all the cars began the routes with a fully charged battery. That's an increase of around three times over the official quoted figures.
On the 'city' route designed to replicate typical urban driving, the plug-in hybrids performed better when setting out with a fully-charged battery, but emissions overall were still between 1.2 and 1.3 times higher than the WLTP numbers. When that same route was covered with the battery in the PHEVs not pre-charged at all, emissions were between five and seven times higher than WLTP.
The tests also raised questions over the quoted electric-only ranges that PHEVs can provide with the BMW 330e delivering 26 per cent less than its official range (25.6 miles instead of 35 miles) and the Peugeot 308 47 per cent down on its WLTP range (21 miles instead of 39 miles). The Renault Megane E-Tech PHEV, which has now been replaced by the new all-electric Renault Megane E-Tech, actually exceeded its official 30-mile WLTP electric range by half a mile.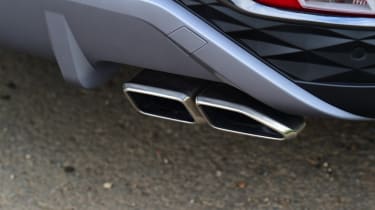 The resulting report from Transport & Environment recommends that PHEVs should not be thought of as zero-emissions vehicles in urban areas and urges regulators across Europe to base PHEV taxation, including Benefit-in-Kind company car tax, on actual emissions rather than the official tests, which may significantly understate real-world output.
Here at Auto Express, our own non-scientific real-world testing of PHEV vehicles has regularly turned up similar results to those found in these tests, with official WLTP fuel economy, emissions and range figures often far in excess of what appears to be achievable in real world conditions. Accurately testing vehicle emissions in the real world is fraught with difficulty, with so many variables impacting on the results, but measures to bring WLTP laboratory test results for PHEVs closer to those experienced by owners would surely be beneficial for the industry and consumers.
Considering a PHEV as your next car? read our list of the best ones to buy...