Labour to ease EV anxieties with lifetime CO2 labels and battery health checks
Party's automotive sector plan calls for new consumer labelling for EVs, health certificates for used batteries, and mandatory chargepoint installation targets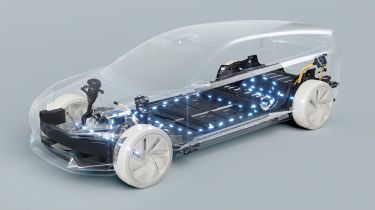 The Labour party has launched its Plan for the Automotive Sector, with a focus on reducing consumer anxieties over the EV transition, and steps to support the car industry. 
Labour's policy document follows hard on the heels of the Conservative Plan for Drivers launched during the party's 2023 conference, but makes no mention of 'driver pleasing' policies pitched by the Tories, including their proposed clamp-down on 20mph speed limits and measures to reduce the impact of bus lanes, or any commitment to improved road maintenance.
While the Labour plan restates the party's opposition to the government's decision to postpone the ban on the sale of new diesel and petrol vehicles from 2030 to 2035, there's no pledge to reverse the measure if Labour is elected. Careful wording in the document contrasts with statements made by Labour leaders including Shadow Environment Secretary Steve Reed, who have been at pains to imply that Labour would reinstate the 2030 ban.
Instead, the party's Plan for the Automotive Sector refers to the original 2030 ban and says Labour "will oppose the Government's plans to water it down in parliament and, through our industrial strategy, a future Labour government would work with industry to proceed with hitting those targets".
That leaves the door open for a future Labour government to rely on the ZEV Mandate recently announced by the government to reach sales targets. The ZEV mandate puts the onus on car makers to ensure 80 per cent of its vehicles have zero tailpipe emissions by 2030, and many pundits believe it will have much the same effect as the now postponed 2030 ban.
More info for electric car buyers
One notable set of policies in the Labour document aims to improve consumer confidence around new and used EV purchases. On new EVs, the party is proposing to introduce an 'Electric Vehicle Confident' labelling requirement which it says would give consumers the information needed to make informed choices. This includes details of an EV's lifetime CO2 footprint relative to an internal-combustion equivalent, real life range in a variety of usage scenarios, and expected battery life.
The party also intends, if elected, to introduce a health certification scheme for batteries in used EVs, similar to a scheme operated by the Norwegian EV Association. There, drivers wishing to sell an EV can pay to self-test their car using a box plugged into their onboard diagnostics (OBD), and download a certificate relating to its condition as a PDF.
Boosting chargepoint numbers
The Labour party plan also contains commitments to speeding up the roll-out of EV chargepoint installations, by setting new binding targets on government for chargepoint numbers, and removing some of planning restrictions that currently apply.
The document also commits to supporting investment in the automotive sector through longer-term R&D funding, and by creating a new category of 'Nationally Significant Infrastructure Projects' to simplify planning and approvals for new battery gigafactories.
Along with changes to the apprenticeships levy (the tax on businesses with a payroll over £3 million currently used to support apprenticeships) that would allow funding for retraining and reskilling employees in the automotive sector, the package of measures outlined in the plan would help to create 80,000 new jobs, Labour's shadow secretary of State for Business and Industrial Strategy Jonathan Reynolds suggests:
Partnership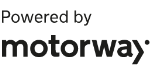 Need to sell your car?
Find your best offer from over 5,000+ dealers. It's that easy.
"A Labour government would drive the automotive industry into the future by accelerating domestic battery making capacity, investing in gigafactories, and removing planning barriers to get shovels in the ground. We will inspire consumer confidence and demand by fixing charging infrastructure and developing clear battery standards consumers can understand," he says.
"At the same time, we will continue to invest in the industry's greatest strength – its workforce. A Labour government will improve skills development, fixing the failed apprenticeship levy and create Skills England which will work hand in hand with industry and trade unions to ensure good jobs remain on our shores for decades to come.
"Battery factories on our shores, reliable charging networks in every part of the country, secure supply chains, increased consumer demand and 80,000 more high skilled jobs. This is a prospectus to meet Britain's potential."
You can read Labour's Plan for the Automotive Sector in full here. 
What do you think of Labour's plans? Tell us in the comments section below...