Nissan 350Z (Mk1, 2003-2009) icon review
The V6 Nissan 350Z sports car brought the Z badge back in style
The turn of the century was not a good time for Nissan. Narrowly avoiding bankruptcy, it was the least of the Japanese firm's worries that it was lacking a Z-branded sports car for the first time since the introduction of the 240Z in 1969.
While 1999's retro-styled 240Z concept, powered by a 240SX-borrowed inline-four, kept the dream alive, it wasn't until 2001 that plans for an all-new Z were finally put in motion. With the added financial stability of the formation of the Renault-Nissan alliance, the Z Concept was revealed at that year's Detroit Auto Show, with a more future-gazing aesthetic than its 1999 predecessor. It wasn't anything like its nearest production ancestor – the wedge-shaped, rather chunky 300ZX – either.
The look came from Nissan's California design house, whose take on the all-new Z won an internal design contest. The production version that emerged a year later was barely altered, although it did have a name change. Keeping with Z-car tradition, it was christened according to its engine displacement, becoming the 350Z.
Initial reviews, including one from Auto Express, were glowing. Nissan had a new and exciting car in its line-up, but at first, it wasn't thought that the 350Z would make it to Britain. Eventually it did (and at a great-value price of around £24,000), which is how, a couple of decades on, we find ourselves behind the wheel of a 2005 UK-registered Daytona Blue Pearl Metallic example.
Sliding behind the wheel, we're presented with a small instrument binnacle that moves with the steering column as it's adjusted. There's a trio of gauges topping the central stack of the dashboard – a multi-function digital display, plus oil pressure and battery voltage meters – each angled towards the driver. Just below these is a surprisingly large storage compartment.
Getting comfortable is easy: the two seats offer an impressive range of adjustability. In a modern context, the cabin seems a little drab, and perhaps a little cheap in places, but this was par for the course back then.
The 3.5-litre, naturally aspirated V6 fires up quietly and with little fanfare, settling to a smooth idle. First gear is engaged with a dip of the heavy clutch pedal, giving a hint of what the driving experience of this car is all about: heft. Everything feels butch, particularly the gearchange, with each ratio requiring two distinct and heavy movements from the stubby lever to engage. The shift quality is a little rubbery, but the throw is nice and short.
Nissan's V6 is a lazy one. It's not especially quick to rev, and there is a little bit of rev hang when changing gear. It makes a good noise, though, and propels the 350Z forward with enthusiasm, if not rapid pace. Peak power comes in at 6,400rpm, 200rpm before the red line, while the full torque of 363Nm is felt from 4,800rpm and up.
The 276bhp output is modest enough not to trouble the rear wheels, making the 350Z unintimidating to drive quickly. Further helping rear-end tidiness, all UK cars came with a standard-fit limited-slip differential. There's a reasonably willing front end, meanwhile, although placing it where you want provides a bit of a workout. That's because the steering matches the general theme of this car: it's heavy, but reasonably natural feeling. There's more body roll than you'd experience in a modern performance model, but nothing excessive. It's generally a comfortable car you could look to do long distances in, provided you pack light. The boot has a chunky chassis brace running through it, making for an awkward space that offers a mere 235 litres of volume. You do at least get some instructions on how to stow two golf bags, though, and there is a potentially handy storage drawer behind the seats.
Partnership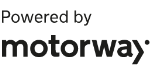 Need to sell your car?
Find your best offer from over 5,000+ dealers. It's that easy.
But we'll let the limited practicality slide since this was never supposed to be a GT car. It's a sports car first and foremost, and it nails that brief very well, if not quite as successfully as the 968-generation Porsche Boxster we tested in an Icon Drive a few months back.
It drives just like a sports car should, and has the right kind of kerb appeal, too. The 350Z has aged brilliantly, thanks to its neat proportions and decidedly unfussy lines. The 370Z which replaced it in 2008 is handsome in its own way, but is a busier-looking thing.
This successor wasn't entirely new, though. It retained the 350Z's platform and its 3.7-litre V6 was an evolution of the 3.5 engine. Nissan changed plenty, however, with the newer car featuring a 100mm longer wheelbase, overhauled suspension, better-quality interior materials and much more besides.
It stuck around for a lot longer, too, soldiering on until 2021. Those now-aged underpinnings still aren't finished, though, because they've been used for the 370Z's replacement, the turbocharged Z. A car which, sadly, won't be making it to the UK via official channels, nor the rest of Europe, for that matter. And that merely makes driving this 350Z all the more special an experience.
What we said then
"Quick and easy to drive, the 'affordable' Z is one of the most exciting machines the firm has built since it launched the mighty Skyline R34."
Interested in buying one?
Unlike many sports cars from 20 or so years ago, the 350Z is still very affordable. We've seen some for sale for less than £4,000, but with such a low starting point, we think it's worth spending more to get a lower-mileage example that's been really cared for.
The VQ35 engine is a simple brute that should last for a long time, but pre-2007 units are known for heavy oil consumption, so check levels carefully and also listen for rattles that could indicate the V6 has been damaged by insufficient oil.
I've got one!
The 2005 350Z you see here is run by Auto Express's senior test editor Dean Gibson. His dad bought it and owned it from new, but a life-changing operation a few years ago means he's unlikely to drive the car again, which led to Dean becoming its custodian.
The only non-standard element is the wheels. Dean's father wasn't a fan of the optional Rays wheels that were part of the GT pack, so he asked the dealer to replace them with the stock rims, which were later refurbished in Audi gunmetal grey.
"It's likely one of the lowest-mileage 350Zs in the country," Dean says, because there are only 18,000 miles on the clock.
"The 350Z was a landmark car that deserves as much recognition as the 240Z that it emulated or any GT-R," Dean adds. "I'm proud to be looking after such a sweet example – not just to maintain Nissan's sports-car history, but also for my dad."
| | |
| --- | --- |
| Model: | Nissan 350Z |
| Production dates: | 2003-2009 |
| Price then: | From £24,000 |
| Price now: | From £4,000 |
| Engine: | 3.5-litre V6 petrol |
| Power/torque: | 276bhp/363Nm |
| Transmission: | Six-speed manual, rear-wheel drive |
| 0-62mph: | 5.9 seconds |
| Top speed: | 155mph |