Nissan will only launch electric cars in Europe from now on
The Japanese brand is set to go electric-only by 2030, with all-electric Micra replacement among the EVs to come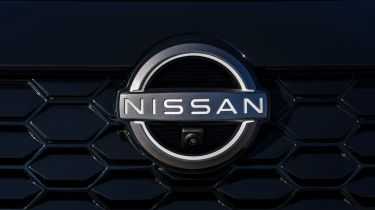 Despite the UK government's recent decision to delay the ban on sales of new petrol and diesel cars until 2035, Nissan is pushing forward with plans to have its entire lineup comprised exclusively of electric cars by 2030.
If for whatever reason you're doubting Nissan's conviction, it's also vowed that every new model it launches in Europe from now on will be all-electric. 
Two more EVs are already confirmed for Nissan's European lineup, including the zero-emissions replacement for the Micra supermini that's due to arrive sometime in 2024. The next-generation Micra will use the same platform as the reborn Renault 5 and serve as the brand's entry-level model.
We suspect the second EV is the long-awaited replacement for the pioneering Nissan Leaf. Nissan already confirmed back in 2021 that the Leaf will be morphing from a family hatchback into a crossover, which will sit below Nissan's Ariya electric SUV – our 2022 Car of The Year. The new Leaf will also be built in Nissan's UK plant in Sunderland as part of the £1bn EV36Zero project.
Solid-state batteries on the way
Nissan is aiming to launch the first EV with its all-solid-state batteries (ASSB) by 2028. The Japanese brand says the technology can help dramatically reduce charging times, and make EVs more efficient and accessible. Nissan expects ASSB will reduce the cost of battery packs down to £61 ($75) per kWh by 2028, with the hopes of eventually cutting it down to £53 ($65) per kWh.
Globally, Nissan is planning to introduce 27 electrified vehicles, including 19 full EVs, by 2030, though how many of those will be making their way over to UK shores is currently unclear. 
"EV is the ultimate mobility solution," said Nissan President and CEO's Makoto Uchida. "More than a million customers have already joined our journey and experienced the fun of a Nissan electric vehicle, and there is no turning back now."
"Nissan will make the switch to full electric by 2030 in Europe – we believe it is the right thing to do for our business, our customers and for the planet."
Since 2022, every model in Nissan's range that isn't a pure-electric car, such as the Qashqai and X-Trail, has been available in electrified form as a hybrid, featuring the company's unique e-Power systems.