Sundae driver: meet the all-electric ice-cream van of the future
Most ice cream vans use diesel engines that kick out fumes as families queue, but the Nissan ice-cream van concept has the problem licked
Ice-cream vans might be intrinsically linked to the traditional British summer, but they pose a very modern issue. Almost all them are powered by diesel engines and many are years, if not decades, old.
With a new ice cream van costing upwards of £60,000, it's no surprise that many operators choose to buy second-hand. Unfortunately, this means some of the estimated 5,000 ice-cream vans doing the rounds at the parks, summer fairs and beaches in the UK are fitted with engines that are some way off what you could describe as clean.
How polluting are they? The answer is that in many cases, we simply don't know. Plenty of ice-cream vans predate emission-cutting technology such as selective catalytic reduction, which squirts AdBlue into their exhaust system to cut nitrogen oxide emissions. And few will feature longer-standing systems like diesel particulate filters, which catch microscopic pieces of soot and prevent these from being inhaled. Indeed, many of these vans are so old they come from a time when there were no requirements to even record the particulate, NOx and carbon dioxide (CO2) emissions they produce.
And it's not just when they're on the road that these older vans present a problem. Unless they were built (or retrofitted) with specialist tech, vans must keep their engines running to power the freezer compressors, so the frozen delights don't melt and the soft-scoop machine can ply its trade. Queuing customers, therefore, are often treated to an extra topping of old diesel fumes along with their strawberry sauce and sprinkles.
With children especially partial to a 99 Flake, and unfiltered diesel emissions known to have a significant impact on young people's lungs, these vans may be symbols of fun and childhood, but they have a less obvious – and less palatable – side to their nature. 
Nissan serves up a Feast
Fortunately, one of the biggest players in the electric car game has a possible solution to this hidden problem Nissan has created a concept ice-cream van version of its proven electric e-NV200, on sale since 2014.
Created with ice cream producer Mackie's of Scotland, Nissan's creation looks like a standard e-NV200 on initial inspection, but this is something of a tricked-out van. As well as the giveaway side hatch for serving, Nissan has added what it calls an 'Energy Roam' system. This comprises a set of solar panels that charge a 1.4kW lithium-ion battery that runs the soft-serve ice cream machine, fridge and freezer that are fundamental to an ice cream van's life.
The cells at the heart of the system are recovered from old Nissan Leafs, and they run independently from the main battery that powers the van's electric motor for a range of 124 miles. The Energy Roam can be recharged quickly, too: a full charge from the roof-mounted solar panels takes around two to four hours, while a standard 230v plug shrinks that time to one hour. Once charged, the batteries will run the van for up to three hours.
The Roam package will go into production later in the year, offering an all-in-one, weatherproof power pack for businesses and private customers.
Partnership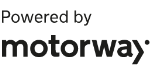 Need to sell your car?
Find your best offer from over 5,000+ dealers. It's that easy.
As well as being zero-emission, the concept e-NV200 is different from a traditional ice cream van in a number of ways. First, the vendor stands outside rather than inside to serve customers, with payments being made by cash or via contactless bank card and smartphones.
Second, the ice cream van jingle has been replaced with a smart button that sends out notifications on social media via Twitter. If the van were to be put into production, this would let customers know its precise location via an online mapping service, which is how some courier services currently operate.
Our stint as an ice cream vendor took place on the blustery Southampton coast. Aside from having to stand outside, exposed to the elements, serving ice cream to waiting customers was an easy task, and one made all the more pleasant without the background grumble – or pervading fumes – of an ancient diesel engine. 
Is the writing on the Walls?
In 2012, the Department for Environment, Food & Rural Affairs published a code of practice for ice cream vans. But rather than looking at the emissions that come from their exhaust pipes, this simply ruled on how loudly and for how long their instantly recognisable chimes could come out of their loudspeakers.
New ice cream vans will be based on Euro 6-compliant vehicles, though, and no one is suggesting ice cream vans should be banned from our parks and playgrounds. But with so much focus on emissions, and emissions from older diesel engines in particular, parents may be surprised to learn that decades-old diesel vans are allowed to run their engines as they sell a product that is particularly attractive to children.
Here comes the Twist-er
Nissan's ice cream van version of its e-NV200 is an excellent concept, but it remains just that: a concept. There are no plans to put it into production. So for now at least, the only viable powerplant for ice cream vans is the traditional internal combustion engine.
That's not to say the industry is standing still, though. The world's leading ice cream van manufacturer, Cheshire-based Whitby Morrison, is currently developing a fully electric on-board battery system that can power soft-scoop machines and other associated equipment. Which means that the van's engine can be turned off when it's parked. The firm hopes to put this system into production by the end of the year.
And until that system comes to market, Whitby Morrison builds all of its new vans on a Euro 6-compliant Mercedes Sprinter chassis, which meets the latest rules for particulates and NOx emissions.
Furthermore, the firm fits an electric motor-drive system (EMD) to 80 per cent of the vans it builds. This allows the ice-cream vendor to switch off their diesel engine and plug into the mains to run their freezers and Mr Whippy machines. These EMD systems can also be retrofitted to all existing vans, which is great news in theory.
Herein lies a problem: the outdoor and mobile nature of the ice cream van's patch, especially those in scenic locations, means power outlets aren't always available.
But given that EV charge points are popping up in almost every car park and street corner, surely it can't be beyond the wit of local authorities to run some secure power supplies in areas where ice cream vans congregate? Councillor Martin Tett, environment spokesman for the Local Government Association, which represents councils in England and Wales, says: "The availability of electric power points in public places will be driven by local markets and different needs for power supply infrastructure. Councils will work with businesses on such issues, but all areas will respond in a way that suits local circumstances."
Tett warns, however, that "a lack of long-term funding is a clear barrier to such investment. Government needs to address this in the forthcoming Spending Review." With ice cream vans numbering a few thousand, and solutions to a permanently running diesel engine already in existence, cleaning up the industry must be an easy win for authorities – assuming the funds are in place. If that can be done, we should all be able to enjoy pollution-free ice cream. It should be possible to have our Flake and eat it.
Do you think Nissan should put its ice cream van of the future into production? Let us know your thoughts below...