New Nissan e-NV200 Combi 2018 UK review
The all-electric Nissan e-NV200 is of such limited appeal, it's almost impossible to recommend to UK buyers
Find your Nissan e-NV200
Offers from our trusted partners on this car and its predecessors...
Or are you looking to sell your car?
Advertisement
The Nissan e-NV200 Combi is a vehicle with such limited niche appeal that it's hard to recommend. If you have more than three children and you want to do the school run as efficiently and cleanly as possible, then perhaps it's worth a look. But even if your needs fit the Nissan's profile, there are far more accomplished vehicles with electric, conventional and hybrid powertrains that make a better case for themselves. The push towards electrification means that brilliant new EVs are arriving in dealerships every month, offering clean motoring and low running costs with precious few compromises. Do not be fooled into thinking that the e-NV200 is one of this new generation.
The Nissan Leaf is the car that made electric vehicles mainstream for thousands of people - a competent hatchback with decent range and zero tailpipe emissions. But what if you want to carry more than three people? That's where the company's other EV comes in, and it's recently had an upgrade that promises improved battery range. This is our first chance to try the improved Nissan e-NV200 Combi in the UK.
As its name suggests, the e-NV200 Combi is a development of the e-NV200 electric van that makes sense for so many local delivery services in built-up cities. The formula for the passenger version is remarkably similar: a 40kWh battery for a claimed range of around 170 miles, a 108bhp motor for a top speed of 76mph and, if you're heavy with your right foot, a 0-62mph dash of 14 seconds.
More reviews
In-depth reviews
Road tests
You can order the Combi with five seats, although here we're testing the seven-seat edition. Either way, the wheelbase is unchanged and the profile is the same as the van's - think functional more than stylish - albeit, naturally, with the addition of some glass along the flanks. And despite the lack of a combustion engine, there's a pronounced, bulging bonnet - complete with DC and conventional charging ports accessed via a flap between the headlights, as on the latest Leaf.
On the road, though, it soon becomes clear that the e-NV200's character is closer to that of the original Leaf than the latest, much-improved version. Acceleration never feels brisk, despite the electric motor's instant torque - and should you feel the need to stick the e-NV200 into Eco mode, it retards the throttle input to the point where it can feel genuinely hard to keep up with moving traffic. Patience will be your watchword.
You'll also need to adopt that approach in corners, because the steering is slow and vague around the straight ahead. And once you do manage to get the Nissan's nose pointing where you want it, there is pronounced body roll - an unusual amount, we'd say, given how much of the car's weight is low down in the battery pack, mounted in the floor.
On straights the chassis set-up is actually pretty comfortable - although those in the rear may find that the Nissan hops and skips its way over bigger bumps. There's pronounced electric motor whine and at higher speeds, you'll become aware of wind noise from the hefty flanks and the chunky side mirrors.
Partnership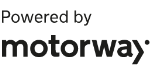 Need to sell your car?
Find your best offer from over 5,000+ dealers. It's that easy.
The claimed range of 174 miles needs to be accepted with caution, of course. It's calculated based on the outdated NEDC test cycle, so you can usually expect to lop at least 10 per cent off for real-world use. But our experience with the e-NV200 Combi would suggest that a figure of no more than 130 miles is realistic, especially if your mileage includes any degree of motorway running.
Suffice it to say that five minutes at 60mph will have you glancing down nervously at the car's trip computer, which takes a fairly glass-half-empty approach to constant battery drain at higher speeds. You'll adapt, of course - but you'll be living around the car's compromises instead of exploiting benefits. In this respect, the e-NV200 feels like an 'old EV' in an era where 300 miles of real-world range is available. At least the Nissan offers rapid charging, so you'll be able to get from empty to 80 per cent of charge in between 40 minutes and an hour.
The cabin ought to be the e-NV200's strong point but in practice, it's hard to see it as anything but another weak link. The overall amount of space is impressive, of course - it is a van with windows, after all - but the way it has been carved up for passengers is deeply unimpressive. The third row of seats, for example, does not fold away into the floor; instead the two extra seats hang from either side of the boot wall, cutting into the load bay.
There isn't much everyday flexibility to speak of in the second row, either; you can adjust the angle of the seat backs and fold them forward but that's just about it. You can remove seats altogether to free up loadspace for those occasional awkward loads but there's no scope, for example, to slide individual seats fore and aft, as you can on, say, a Citroen SpaceTourer (another converted van, albeit one with only conventional combustion engines).
Overall storage area is poor, in fact. The door pockets aren't wide enough to hold even a one-litre drinks bottle; the potentially useful space between the front seats is occupied by a single, low tray. This poor attention to detail carries over to the dashboard design itself, in fact; the screen and controls centred in the middle of the facia is logical enough, but the rest of the layout has buttons dotted around everywhere - and if you manage to find the USB port without getting onto your hands and knees, you're doing well. Even the cup-holders are old school - barely large enough for a contemporary coffee cup.
The interior quality can be described as robust but in truth, it's simply not good enough for a vehicle that retails at £30,000. Apart from the seat cushions themselves, there's not a single piece of soft-touch material in the cabin; every plastic is hard, scratchy and unpleasant to the touch.
Things don't improve on the infotainment front, either. The e-NV200 Combi does get a modest touchscreen as standard, complete with navigation - but it's a hopelessly outdated set-up with a fiddly interface and no smartphone integration beyond basic Bluetooth. Android Auto or Apple CarPlay? Forget it.
In a way, this is a reflection of the e-NV200 Combi as a whole, really. It drives like a five-year-old electric vehicle, and its cabin layout and quality feel double that age.