Deal of the day: UK's favourite car - Nissan Qashqai for £226 per month
One of our favourite family cars, and the UK's current top seller, is our deal of the day for October 9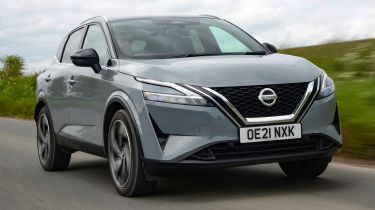 Nissan Qashqai in Acenta Premium Spec
British designed and built, and UK's No.1 best seller
5,000 miles per year and £2,334 upfront payment  
The Nissan Qashqai was the UK's best-selling car in 2022 and it topped the charts once again in the new-registration month of September 2023. And it's no surprise – the car that started the family SUV craze back in the 2000s is still an excellent choice today: spacious, well equipped, well made and great value.
With deals like the one we've uncovered at leasing.com, it's no surprise the car's so popular with buyers – you'll not get better value on any rival car with the Qashqai available at just £226 per month. That deal restricts you to 5,000 miles per year and if that's not enough for you, upping it to 8,000 miles per year only increases the monthly payment by another £10, while the upfront payment rises from £2,334 to £2,423 – still a great deal in our book.
Of course, with a leasing deal you're hooked in for the whole term – three years in this case – and you don't get an option to buy the car at the end. But opting for a PCP from your local Nissan dealer will cost you a whole lot more, in spite of Nissan throwing in a £1,500 deposit contribution and doing a 6.99% APR interest rate. 
Playing with Nissan's finance calculator on the same car with a deposit of £2,348 (plus £1,500 from Nissan) over three years with a 6,000 mile-per-year limit means a monthly payment of £397 a month - £171 more than for the lease deal. Of course, with a PCP you can either hand the car back at the end of the term or buy it, but to do that you'll need to come up with a final payment of £15,974.
We reckon this model of Qashqai, with the 1.3-litre mild-hybrid petrol engine and manual gearbox is probably the sweet spot of the range. It's nicely equipped with an eight-inch infotainment screen with Apple and Android smartphone connectivity, air conditioning, a rear-view camera, Nissan's clever keyless i-Key system and 17-inch alloy wheels. And with that engine and gearbox combination, mid-40s mpg should be achievable.
This version also avoids the CVT gearbox of other cars, which we're not a fan of, and the bigger wheels which can make the ride a bit bumpy. There's decent space inside although the boot isn't the biggest in the class, while leasing the car for just three years means you're always in warranty should anything go wrong.
Not that we'd expect it to - the Qashqai has a good reputation for reliability and is well built. And although the name may not be British, this is very much a British car through and through; designed in Paddington in London, engineered in Cranfield in Bedfordshire and brilliantly built at Nissan's factory in Sunderland.
We've seen the price of Qashqai deals go up and down, so act quickly to get one at this close to £200 a month. And as always, this is a great deal on a new car that we've chosen independently and are happy to recommend. Terms and conditions will always apply, and deals are subject to availability and prices can always change.
Partnership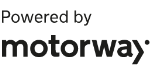 Need to sell your car?
Find your best offer from over 5,000+ dealers. It's that easy.
Take a look at our previous Deal of the Day here...