'We all love sports cars, but not enough of us buy them'
Renault could kill off the lovely Alpine A110 and that seems crazy, until you look at the reality of building and selling sports cars today.
Rumours persist that the Alpine A110, Renault's recently reborn performance car, has its head on the metaphorical chopping block. We're told that Renault is embarking on a £1.8billion cost-cutting programme and that very little is off the table. Factory closures, job losses and a withdrawal from Formula One have all been mentioned in the accompanying gossip and so has the culling of Alpine's critically acclaimed coupe.
Naturally, this news isn't being received well in car enthusiast quarters. We love the idea of exciting cars and car brands; social media echo chambers overflow with the opinions, images and culture that surround them. But there's a danger of car fandom forming a disconnect with the real world. This is a world where global car manufacturers such as Renault operate, where every car has to find a market, then turn a profit.
Cars like the Alpine A110 are loved by enthusiasts. A historic brand brought back with a stunning, driver-focused, relatively affordable coupe; what's not to like? But how many of the people proclaiming its brilliance bought one? The Audi TT was Europe's best-selling small coupe in 2019 with over 8,500 sales, the Alpine A110 was second with just over half that. In March 2020 alone, Renault sold more than 14,000 Clios and 4,500 Zoes, despite the burgeoning pandemic. 
As with so much in life, when it comes to actually buying beautiful compact two-seater sports cars, practical considerations have a nasty habit of strangling our dreams. We end up with a car that can take a week's supermarket shopping in the boot and doesn't give you a hernia when you're trying to fit a child car seat, instead of the one that will dilate our pupils and jolt our frail tickers up to 150 beats per minute on every traffic-free B-road.  
It all explains another trend that car enthusiasts love to hate, the seemingly unstoppable rise of the SUV. Indeed, we've already reported that Alpine does have its own designs on the SUV market where margins are wider and potential sales volumes dwarf those of small bespoke coupes. With new Renault boss Luca de Meo arriving imminently from SEAT, where he championed the Cupra performance sub-brand, Alpine may yet have a bright future. But will it involve cars like the A110?
With the sports car market as a whole accounting for less than 1% of European car sales, it's no great surprise that these kinds of projects are in the firing line when savings need to be made. Cars like this do have a value beyond the bottom line precisely because they attract such interest and devotion from fans, casting reflected glory on more mundane offerings in the range. But in times like the ones the car industry is going through as a result of the coronavirus, there's little room for sentiment in the boardroom. 
It's sad that the kind of cars we love to talk and dream about might be in shorter supply in the months and years ahead. We hope manufacturers keep making them, but we should also understand if they decide they can't. 
Partnership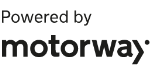 Need to sell your car?
Find your best offer from over 5,000+ dealers. It's that easy.
What do you think the future holds for the global sports car market? Have your say in the comments...