"Mercedes doesn't have the greatest record when it comes to long-term relationships"
Steve Fowler is worried about Mercedes' growing influence on Aston Martin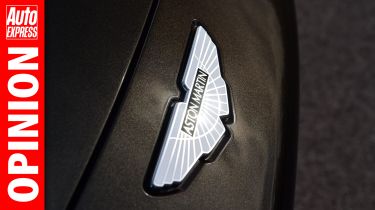 It's been a turbulent year for Aston Martin, and it ain't over yet. Last week's announcement about further investment, closer ties with Mercedes-Benz and a new product strategy was supposed to calm fears among the company's shareholders and excite customers.
So why do I feel so uneasy about it all? The ever-closer ties with Mercedes-Benz may seem like a good thing on the face of it – nobody, least of all Aston Martin, can go it alone in the 21st century – but I'm not sure what this latest announcement gives the British company over and above the deal that was struck in 2013. 
Back then it was about engines and "the use of certain components of electric/electronic architecture" in return for five per cent of the business. Now it's "world-class technologies, including powertrain architecture (for conventional, hybrid and electric vehicles) and future-orientated electric/electronic architecture", but in exchange for up to 20 per cent of the company.
Sure, this new deal again cuts Aston's R&D costs, but it's still a commercial relationship that has to be paid for. The new deal has an end date, too: 2027. At which time, I'm guessing, another deal will be struck with perhaps another, larger, chunk of Aston heading Stuttgart's way.
My worries are twofold. Firstly, there's the greater influence Merc will have over the Aston Martin business. And let's be honest, Mercedes doesn't have the greatest record when it comes to long-term relationships. Chrysler, McLaren, Mitsubishi and Tesla all spring to mind.
Secondly, when it comes to truly understanding what makes Aston Martin different, and building that all-important relationship with existing and future customers, we're yet to see any signs of either from the new management team of chairman, clothing magnate and F1 team owner Lawrence Stroll, and his new CEO, former Mercedes man Tobias Moers. Aston fans (including us), owners, potential owners and investors are waiting.