'GM taking over Honda would be a disaster'
Mike Rutherford is worried about Honda's future, despite its recent motorsport success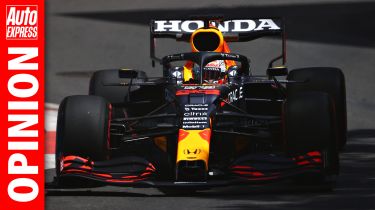 The leading company on the global motorsports stage during these first days of summer 2021? If I had to pick one, it would be Honda. Right now it's in rude health, savouring the sort of success it hasn't tasted since Ayrton Senna won it several Formula One titles, while also developing groundbreaking showroom cars such as the Honda NSX in his spare time. What a guy.
Wind forward three decades and the good times have returned. A Honda-powered F1 car won the legendary Monaco Grand Prix; Max Verstappen, the man who drove it, sits atop the 2021 driver rankings ahead of Lewis Hamilton; and the Red Bull Racing Honda team is number one in the constructors' table.
It doesn't get any better than that for technically talented, overly modest, often enigmatic Honda. Right now it should be screaming from the rooftops about its achievements. But I'm seeing and hearing next to nothing about it being back on top. Why not, at the very least, send 'GOOD ENOUGH FOR MAX TO DRIVE ON A SUNDAY... THEN GOOD ENOUGH FOR YOU TO DRIVE ON A MONDAY' messages and images to current and potential Honda customers?
While on the subject of its road cars, with the exception of the Honda e, the products just don't look attractive. The firm's design direction needs fixing, and who better to do it than Julian Thomson, who is now available, having quit as design director at Jaguar?
Back to racing, and Honda has managed to hijack this October's Suzuka F1 race, which is officially named the "Honda Japanese GP". The firm could seal the manufacturer's and driver's championships there, before pulling out of the sport a few weeks later. This it has promised to do, in the year that it's leading the field.
Meanwhile, around the weekend of the British GP in July, Honda will officially leave its Swindon factory for a variety of reasons, including the sensitive fact that the Government didn't subsidise it, as it did with Nissan's plant in Sunderland. Also on the subject of UK relations, way back when, Honda could've and should've taken Rover under its wing and helped it survive and grow. But Rover's controversial sale to BMW put a stop to that. 
I now fear that the Japanese firm's growing ties with General Motors in Detroit are getting too close for comfort. Some cost-cutting, knowledge-sharing and co-development of EV and self-driving tech is fine. But 'partners' is a word that's already being used in some circles, and it worries me greatly. Worse still, GM (or any other corporate giant) swooping in to effectively take over a notoriously proud and independent Honda would be a disaster.
Could GM take a slightly dazed and confused Honda under its wing? Yup. Will it? For two very powerful reasons, I hope and think not. First, during the many times I visited the famously traditional company in Japan, I always understood that, instead of give up its independence, it would rather self-sabotage than sell-out and, in doing so, lose face.
Partnership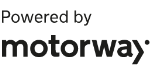 Need to sell your car?
Find your best offer from over 5,000+ dealers. It's that easy.
Second, GM doesn't exactly have a great record when adopting foreign brands – the likes of Daewoo and Saab will testify to that. Despite walking away from Swindon next month, I wish Honda well. And I'm also wishing it doesn't get too close to General Motors.