'Those waiting for a small Land Rover should buy a Renault 4 instead'
With no sign of the promised small Land Rover, Mike Rutherford thinks the Renault 4 is the perfect alternative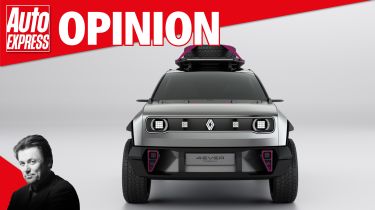 There was no shortage of intrigue, anarchy and mayhem in mid-October 2022. First, the intriguing bit. For years Jaguar Land Rover has acknowledged it needs a baby Land Rover. Think 2WD at less than £30k, and possibly a 4WD version at nearer £40k. Either way, it must be raised, rugged and with a chunky, tank-like body protecting it and its mostly young urbanite occupants.
Good news: such a vehicle made its world debut at the Paris Motor Show, where it was the star.
Bad news: sadly, it had zilch to do with JLR. However, those who've been prevented from buying the overdue little Landie they crave can soon order the all-new Renault 4 instead. At or below £30k, it comes with a pure-electric motor, not one of those old-school petrol or diesel lumps.
An added twist here is that before being installed in the top job at JLR, Thierry Bolloré lost his job as CEO of Renault. Time for him to approach his former employer to cheekily ask if it will kindly, under licence, produce a few Renault 4s in British racing green, and wearing subtle Land Rover badges? Alternatively, the French firm could simply upstage JLR by selling limited-edition Range Raver versions of its imminent Renault 4, I'd argue.
Another argument I'd like to have is with those road-blocking anarchists ordering others to stop using oil, while they waste the stuff. After climbing onto and forcing the closure of the M25/Dartford Crossing (one of Europe's busiest) for days this October, countless vehicles had no choice but to burn untold thousands of gallons as they queued or took high-mileage diversions. Result? Massive and wholly avoidable increases in fuel consumption, running costs and pollution levels.
Anarchist-in-chief at Dartford was Morgan Trowland, who presumably flew to Britain from his native New Zealand aboard a jet, before travelling to the road traffic-only bridge by traditional bus, coach, truck or car. Then when he needed rescuing from his perch because his escape ropes were too short, he relied on more diesel or petrol vehicles. I suggest he's invoiced by car drivers, trucking firms and the Dartford Crossing operator for losses incurred. Then after he's been dragged through the courts and forced to pay up, might a ticket back to NZ linked to a lifetime ban on entering Britain be appropriate?
As for the mayhem: hours before she quit as Home Secretary, Suella Braverman totally lost it by bizarrely blaming opposition political parties and "the Guardian-reading, tofu-eating wokerati" for road disruption. Hours later her replacement was named as Grant Shapps, the bloke not good enough and rightly fired as Transport Secretary.
Meanwhile, Liz Truss claimed that as Prime Minster she was "prepared to look at" scrapping motorway speed limits. But she never did and now never will. During her six weeks as PM she performed so many emergency stops, U-turns and near misses, that she eventually crashed and burned. Thankfully, coinciding with her departure is the death of her daft and unworkable idea of a possible 'drive as fast as you like' rule for motorists.
Partnership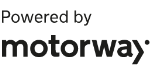 Need to sell your car?
Find your best offer from over 5,000+ dealers. It's that easy.
Click here for our list of the best small SUVs on sale right now...